HIDIZS MM2-1 Magneto-static Balanced Membrane & 1 Dynamic Driver Hybrid HiFi In-ear Monitors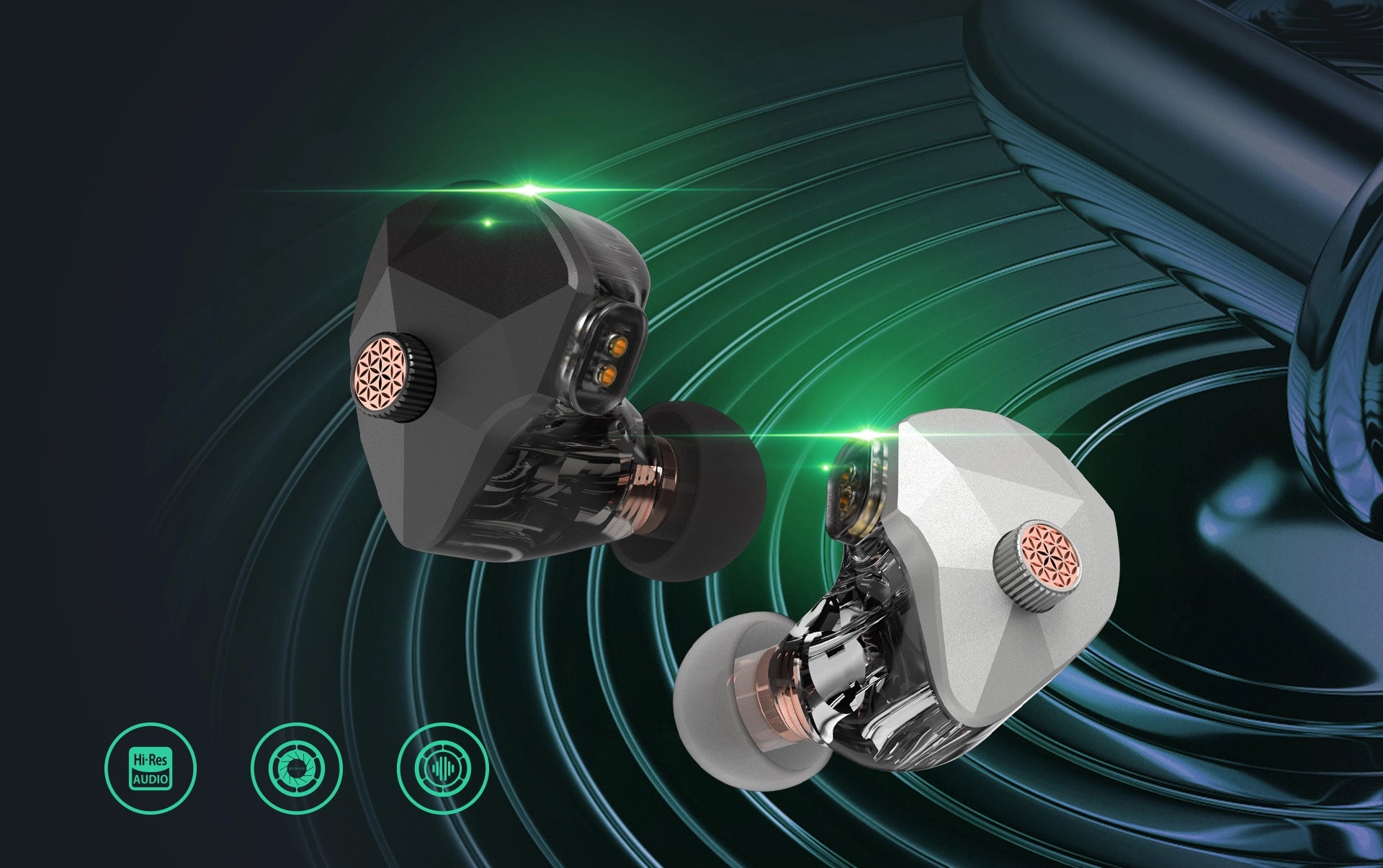 The HIDIZS MM2 is available for $84.99 and, unlike the HIDIZS MS2, with 1 dynamic driver and 1 Balanced Armature (BA) driver, the MM2 pairs its a dynamic driver with a Magneto-static Balanced Membrane. The MM2's novel approach is clearly intended to proliferate the sound quality of entrance-level audiophile earplugs, after all, Magnet-static features are highly sought after at the moment.
The MM2 comes with 3 pairs of eartips with different frequency bands which pairs with 3 pairs of tuning valves (balanced, treble and bass). You can mix and match for different genres and varied listening experiences. The package includes a specially customized headphone storage box - made light and slim for easy storage and increased mobility.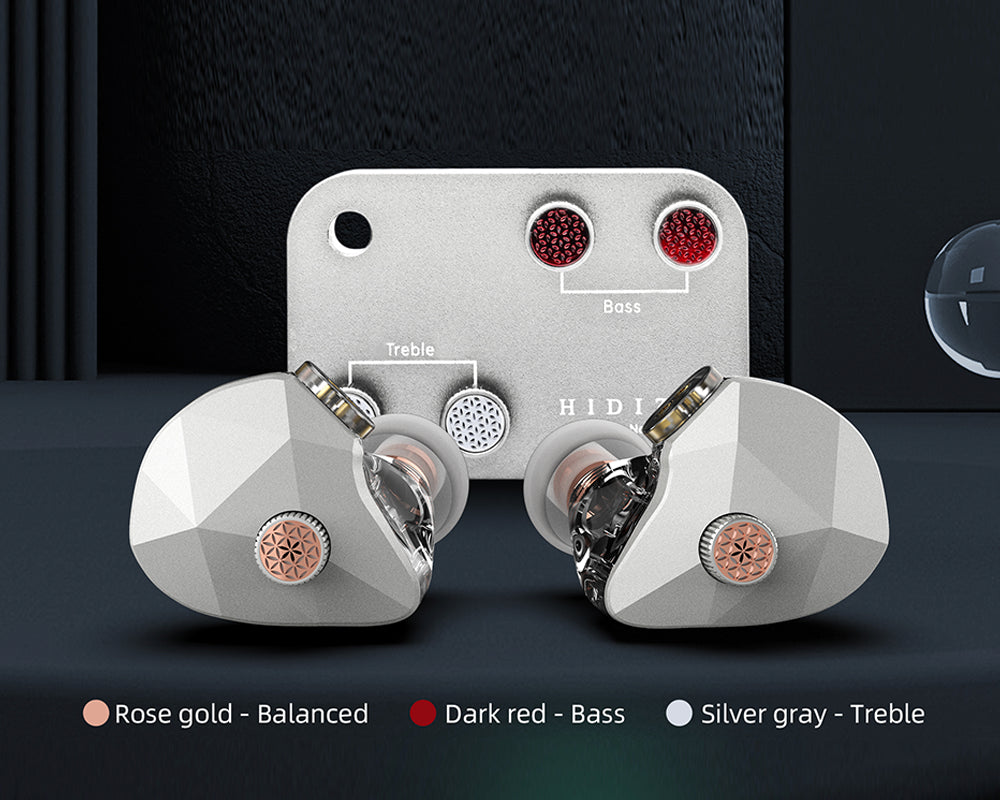 The body of the headset is made of eco-friendly resin with a diamond-shaped face panel in polished aluminum alloy. The panel has a miniature vent at its center, where the tuning valves can be applied. The MS2 has an innovative layered look, smooth feel, and outstanding texture.
Impedance 18Ω@1kHz, frequency response 20Hz-40kHz. The bass is calm and steady, not deafening. The mid-treble is supple, unrestrained, and relaxed. The details are delicate and full. The use of a 6mm low-voltage electrostatic electret unit results in quicker responses and minimal distortion. Ultra-highs can be easily driven without boosting, with excellent resolution and extension.
There really isn't a better choice than the Hidizs MM2 for fans of entry-level electrostatic headphones.