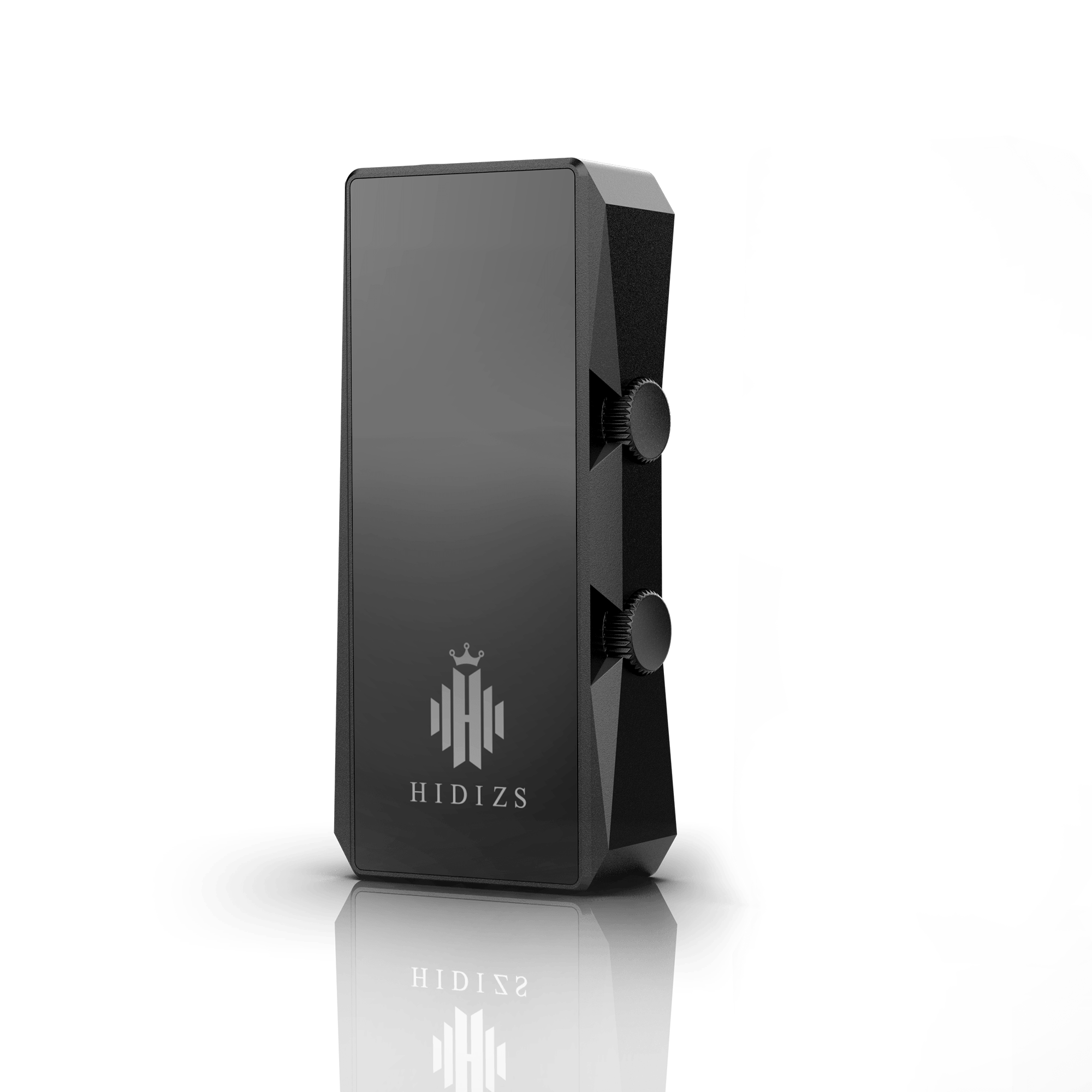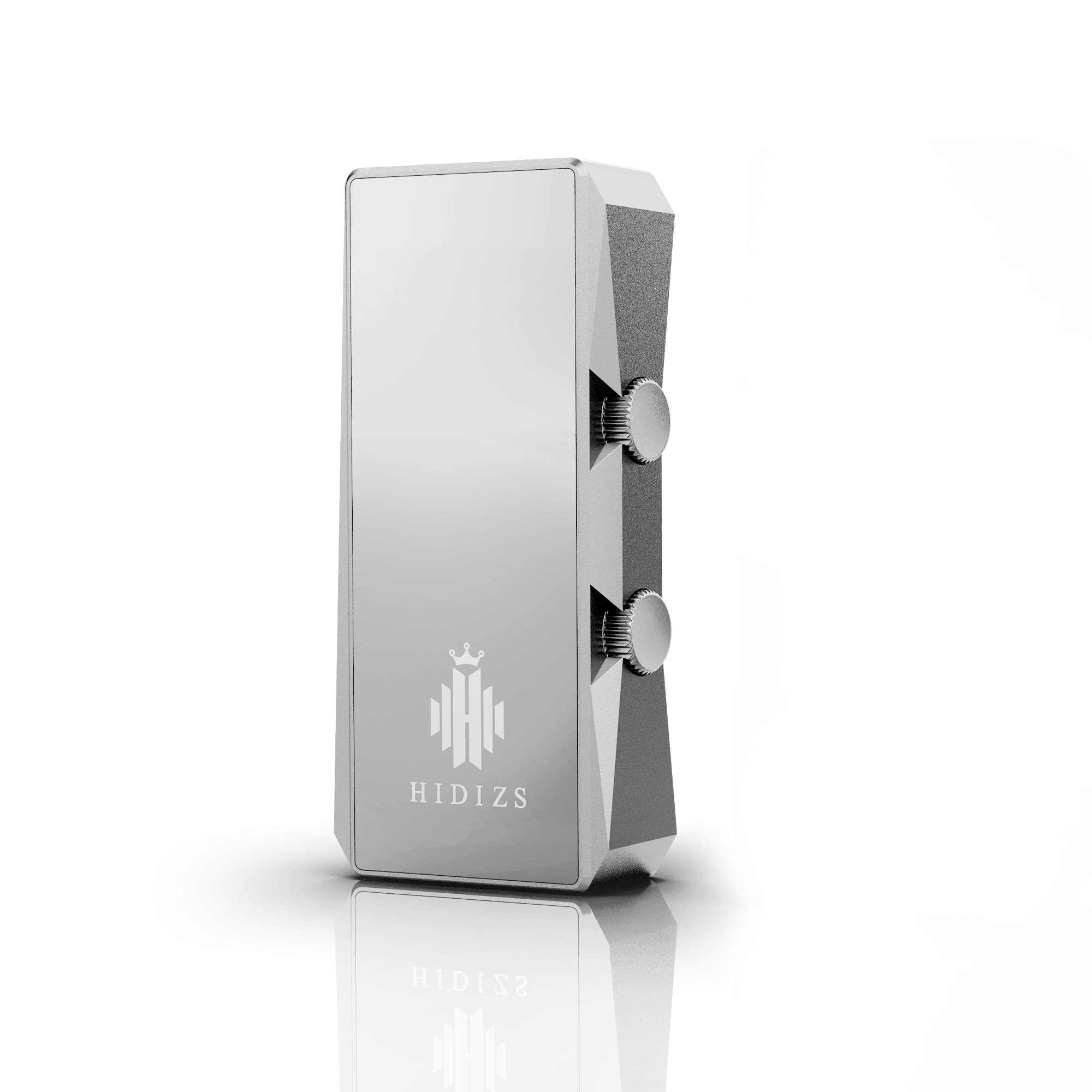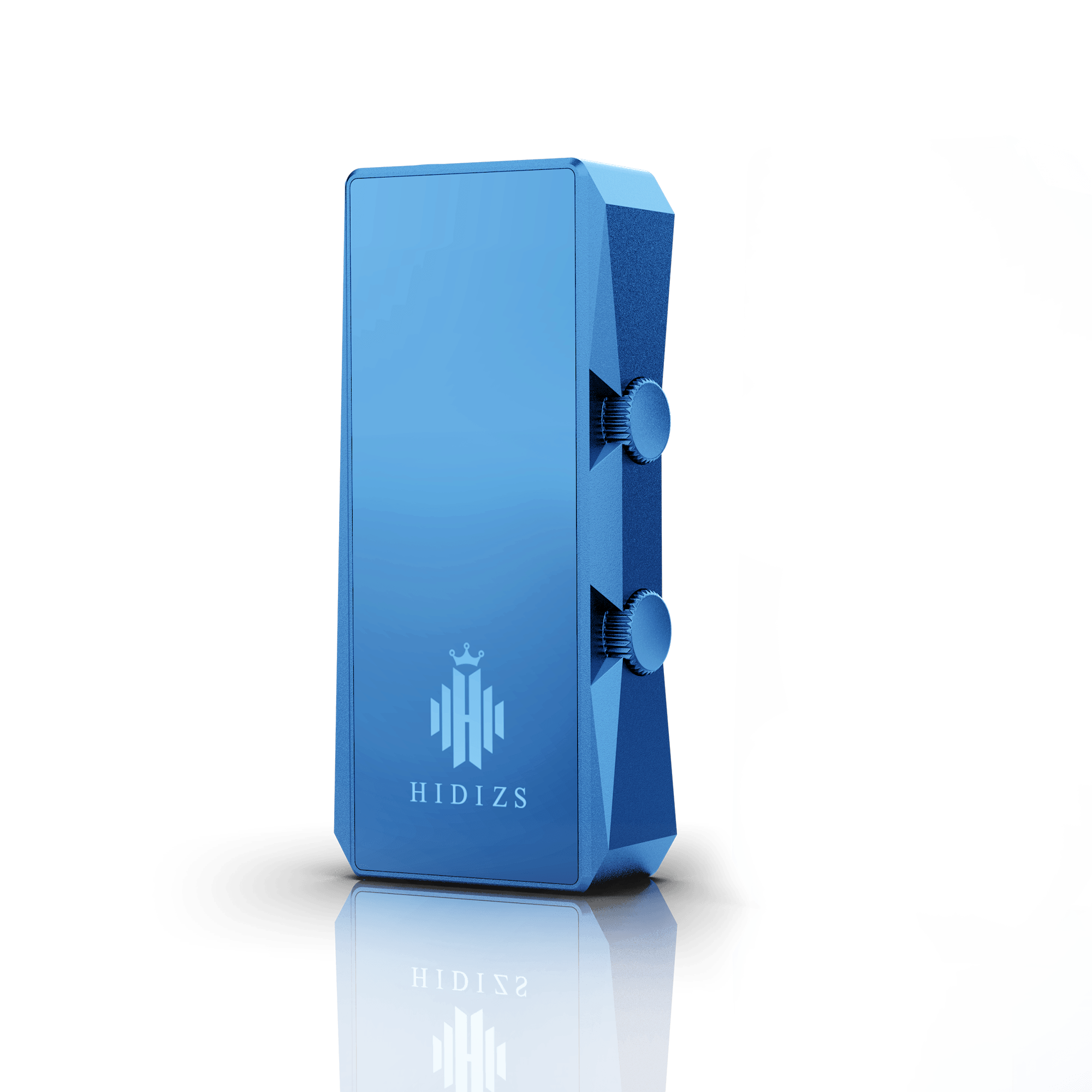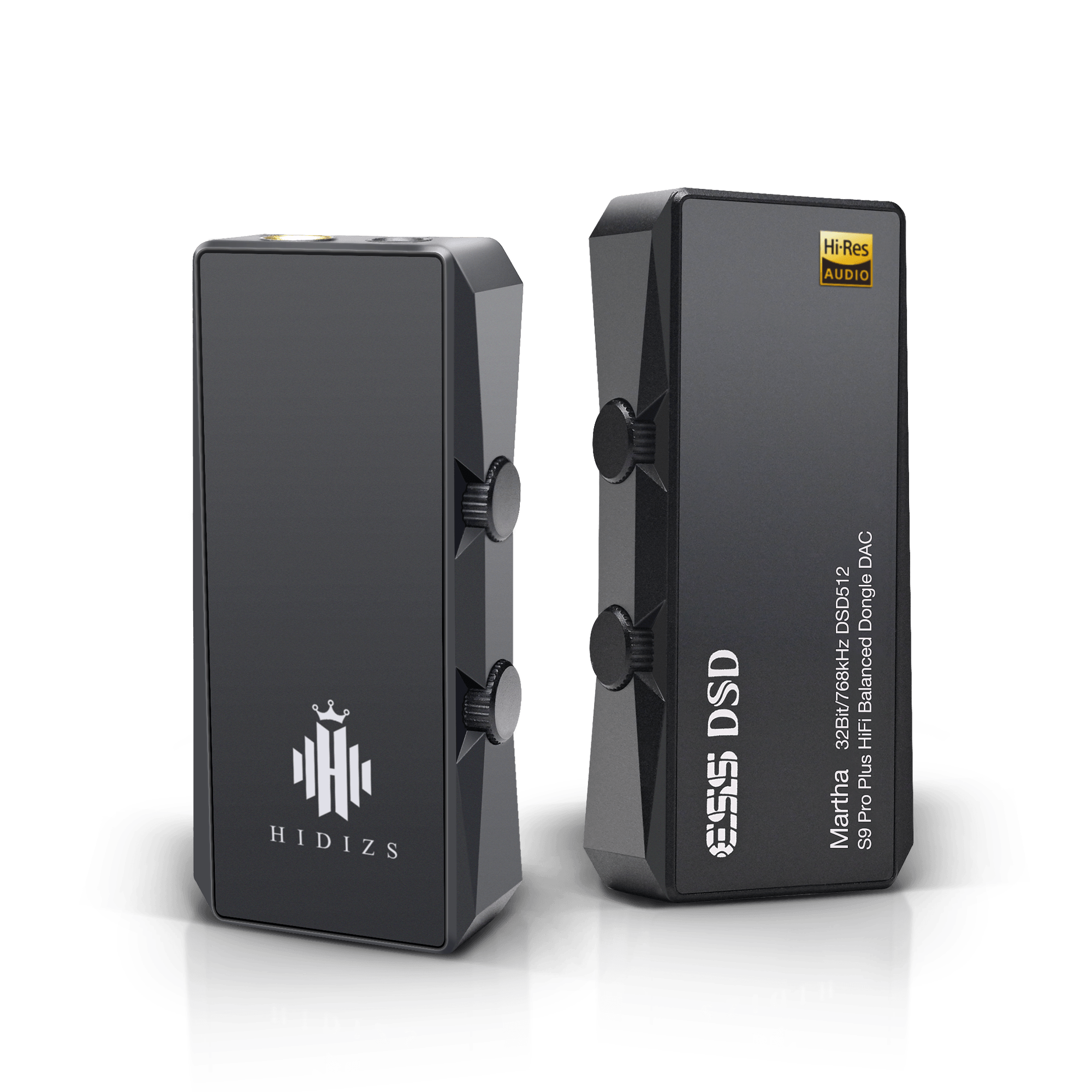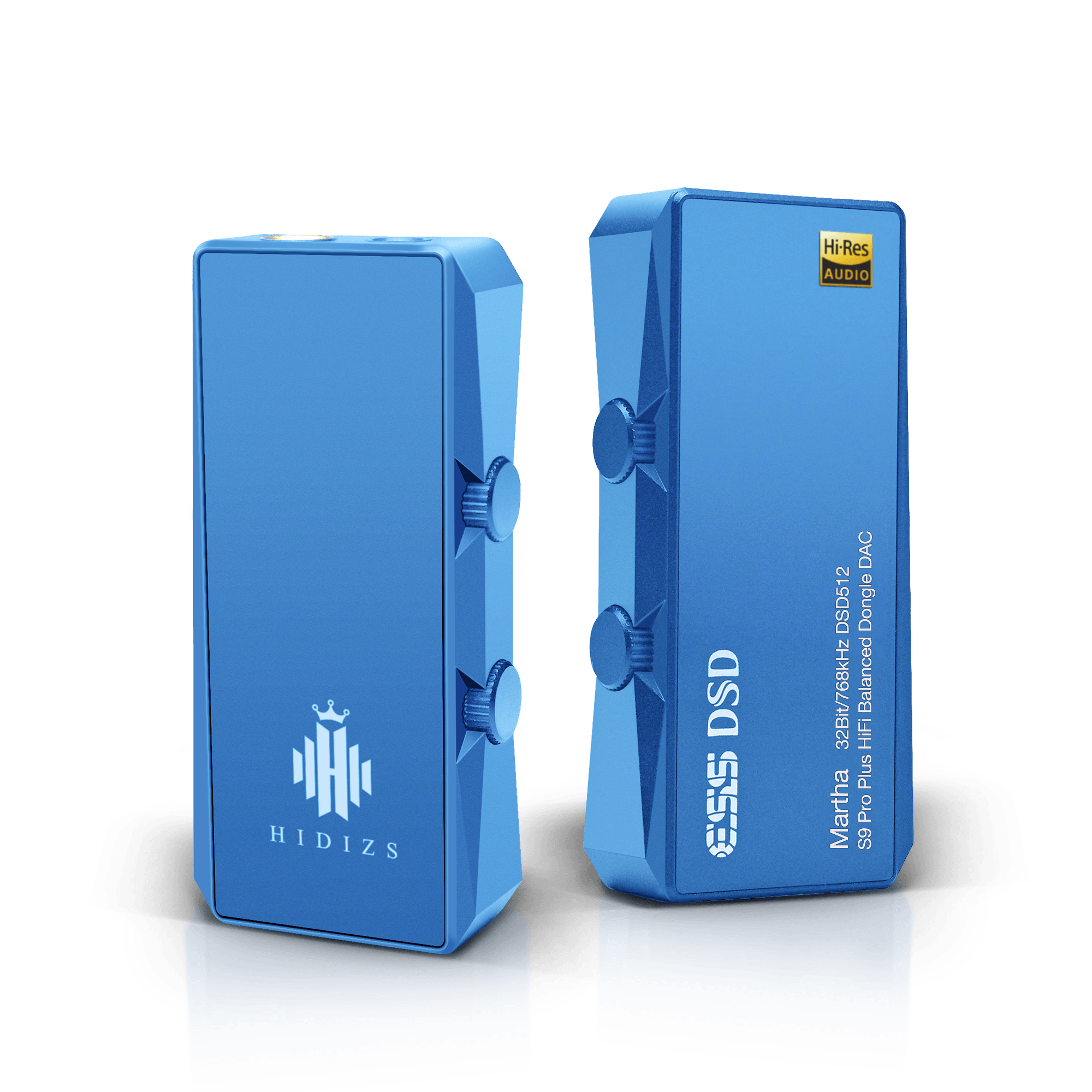 Hidizs S9 Pro Plus Martha - HiFi Balanced Dongle DAC
Features:
- ES9038Q2M High Performance DAC Chip
- PCM Supports Up to 32bit/768kHz
- Native DSD Supports Up to 512
- Physical Buttons for Volume Control & 6 Filter Option
- 4.4mm Balanced & 3.5mm Single-ended Output
- 138mW+138mW@32Ω 3.5mm SE / 180mW+180mW@32Ω 4.4mm BAL
- Sampling Rate Indication RGB Lighting
- Compatible with all platforms: Windows/Mac OS/iPad OS/Android/iOS/Harmony OS
- Hi-Res Audio Certification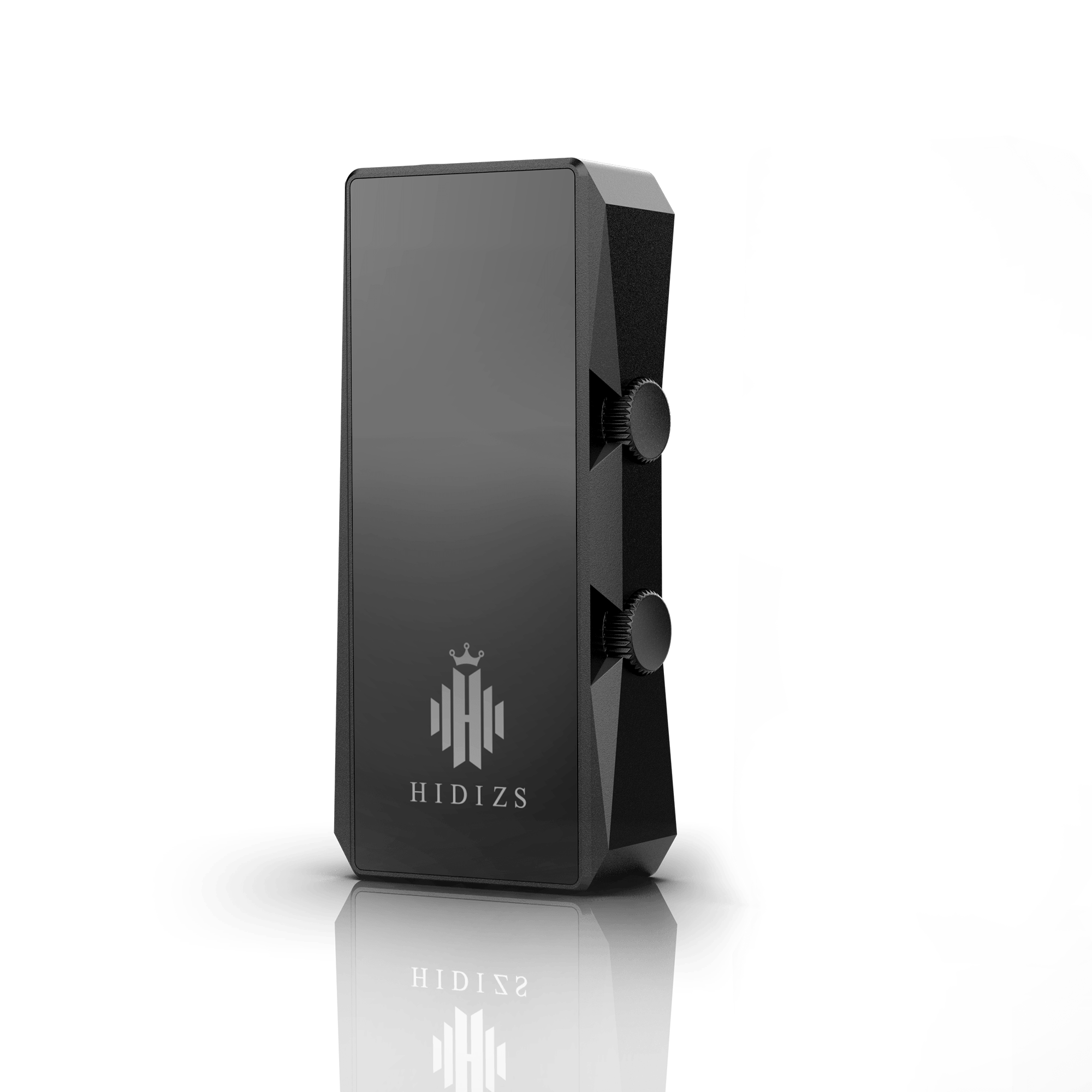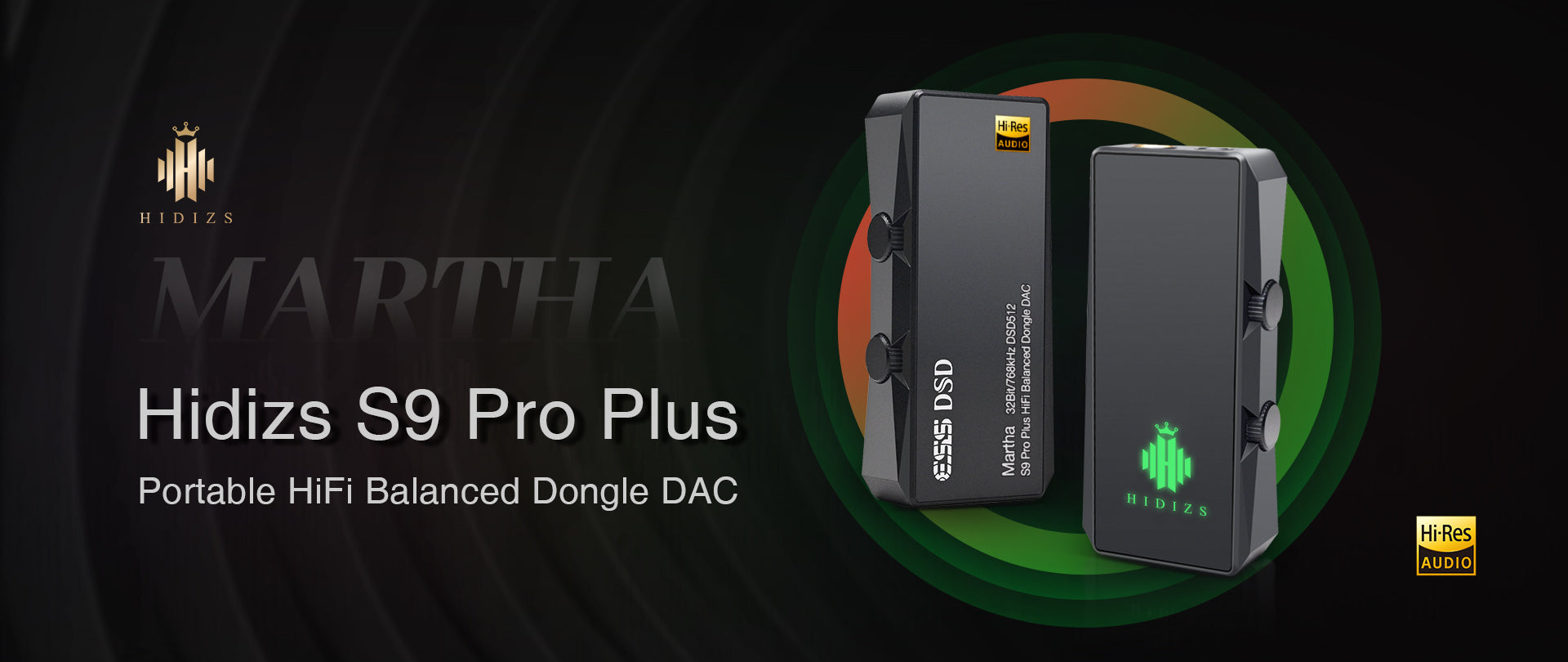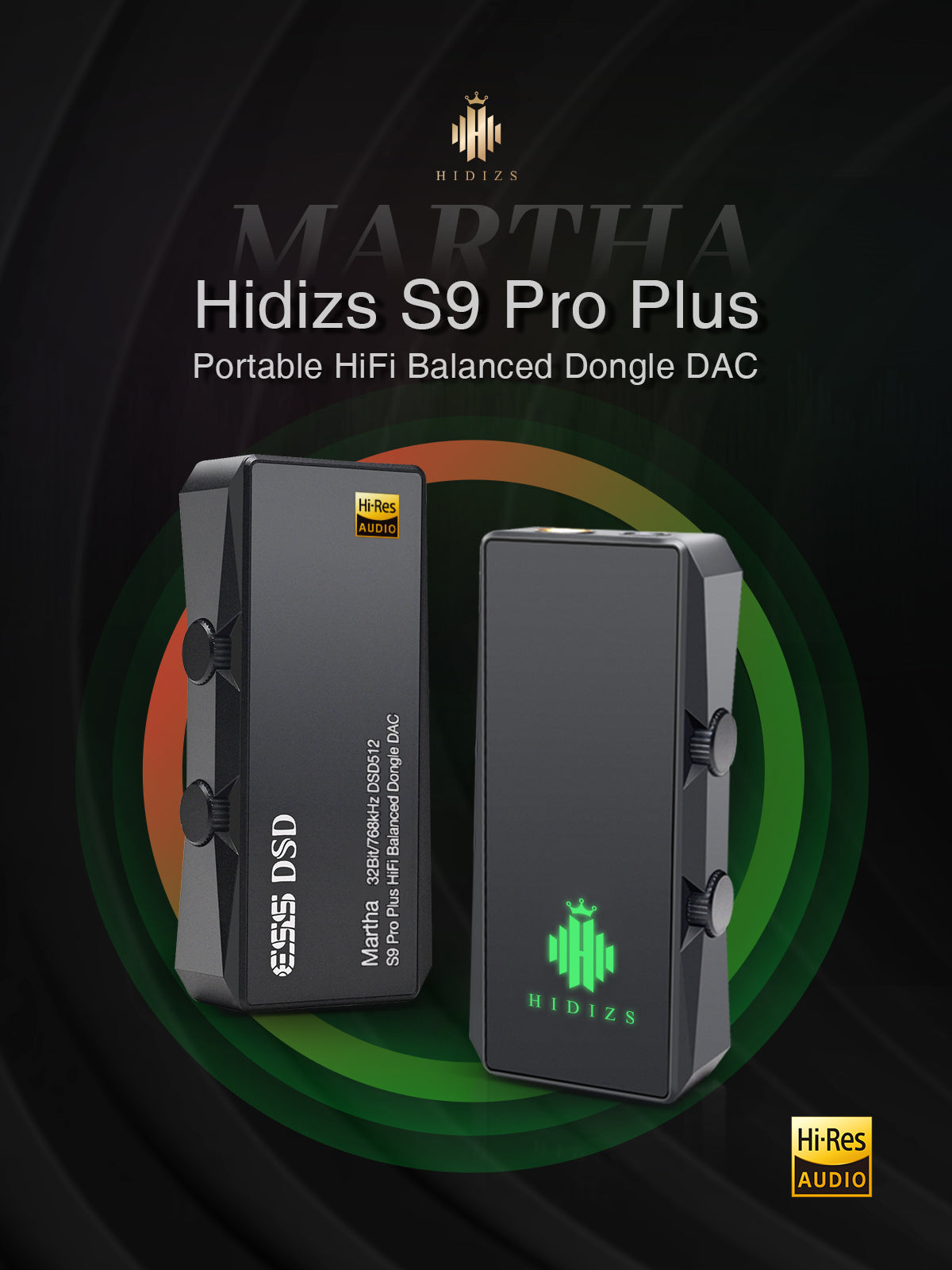 We've named Hidizs S9 Pro Plus "Martha" because "Martha" was the name of the last surviving female Passenger Pigeon, the largest flocking bird species ever to have existed on Earth. After 109 years since the extinction of the Passenger Pigeon, in commemoration of this magnificent species, the professional acoustic brand, Hidizs, has chosen to name their third-generation HiFi Balanced Dongle DAC , the S9 Pro Plus, as "Martha."
This "Martha" choice serves as a reminder that our world is one of diversity, where we cherish nature and life. Through this unique naming approach, we hope to encourage more people to remember these beautiful creatures. If this is your first encounter with the Passenger Pigeon through Hidizs, then we've truly achieved our purpose.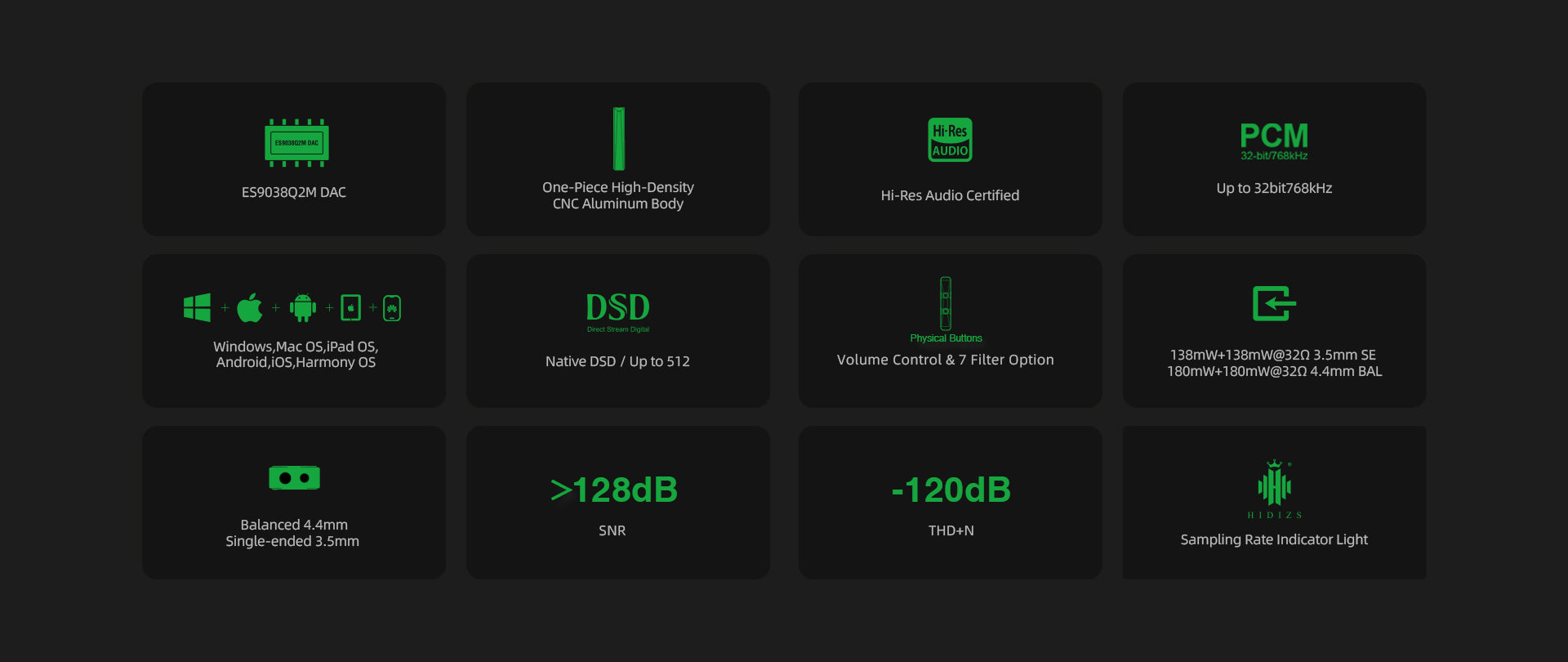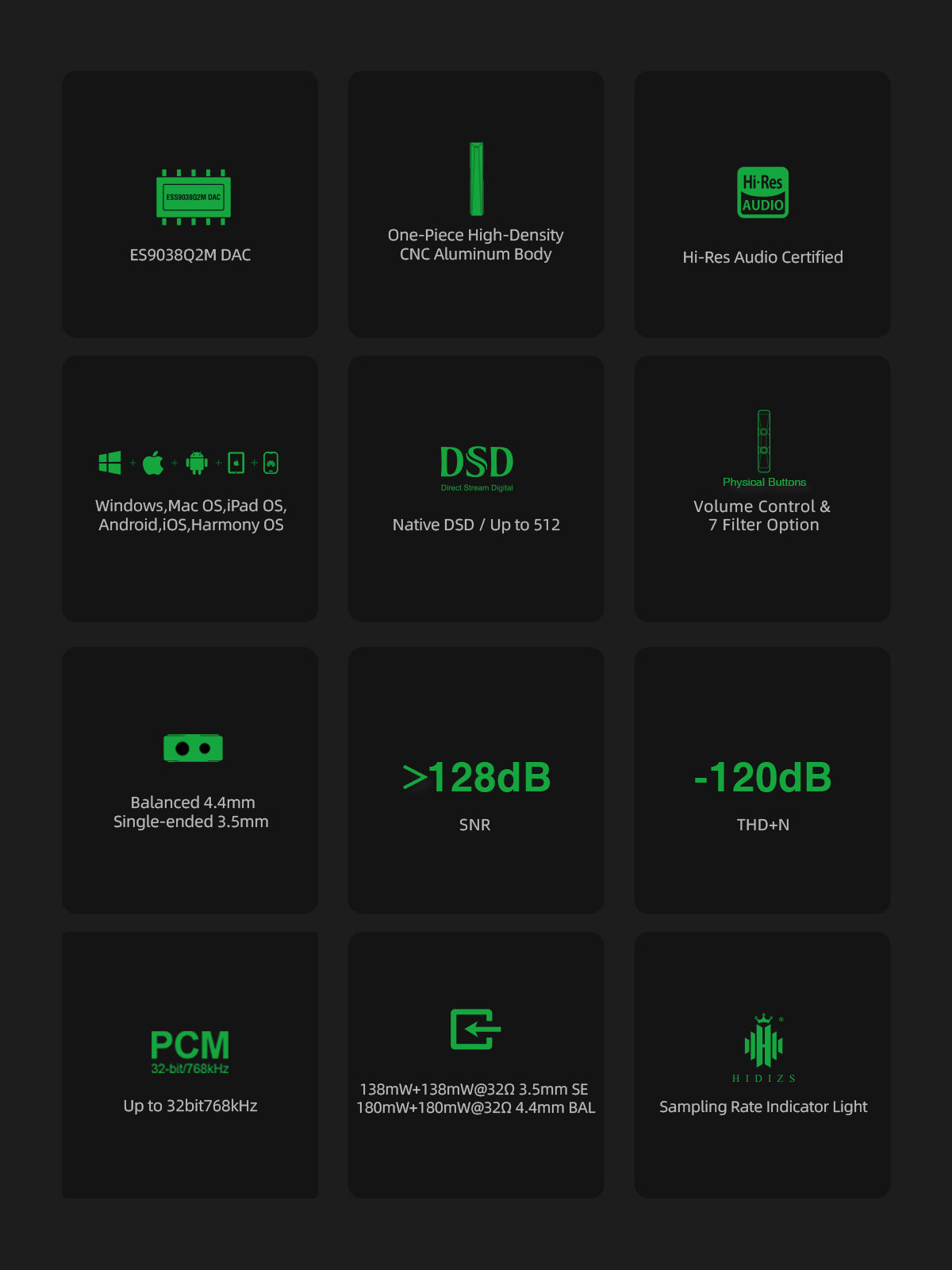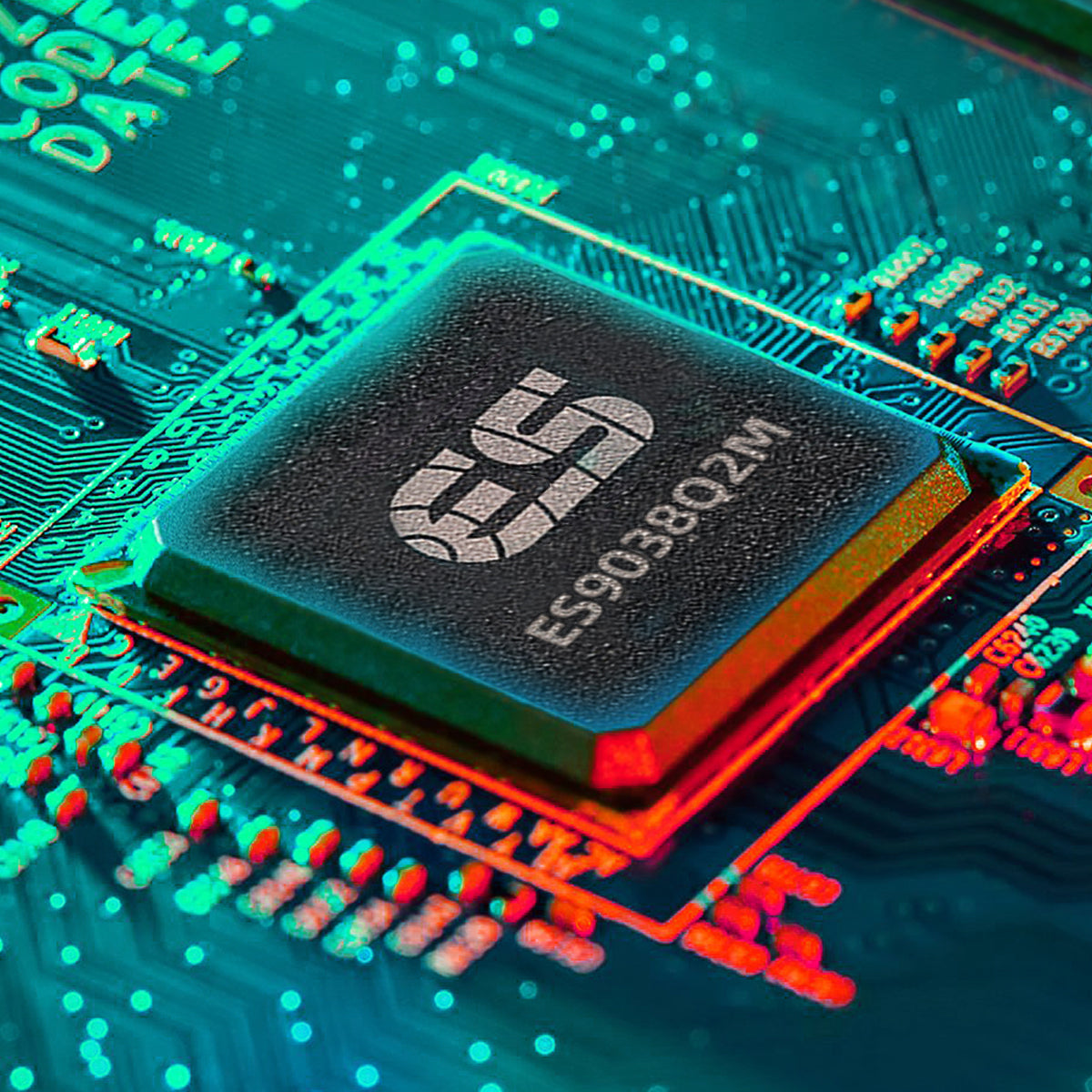 Martha's Heart - Hidizs Professional HiFi Audio Circuit Architecture
S9 Pro Plus Martha adopts the fourth-generation professional HiFi audio processing circuit architecture developed by Hidizs Acoustic Laboratory. This is a fully balanced circuit architecture, consisting of four parts: USB interface processor, DAC, independent headphone amplifier and POP sound cancellation system. The DAC uses ESS Technology's flagship DAC chip ES9038Q2M, which uses ESS Technology's patented 32-bit HyperStream® II QUADDAC™ architecture and Time Domain Jitter Eliminator. It ensures the extremely high accuracy of audio data and represents the highest level of audio decoding technology. Its excellent characteristics make it the first choice for audiophiles and high-fidelity music lovers.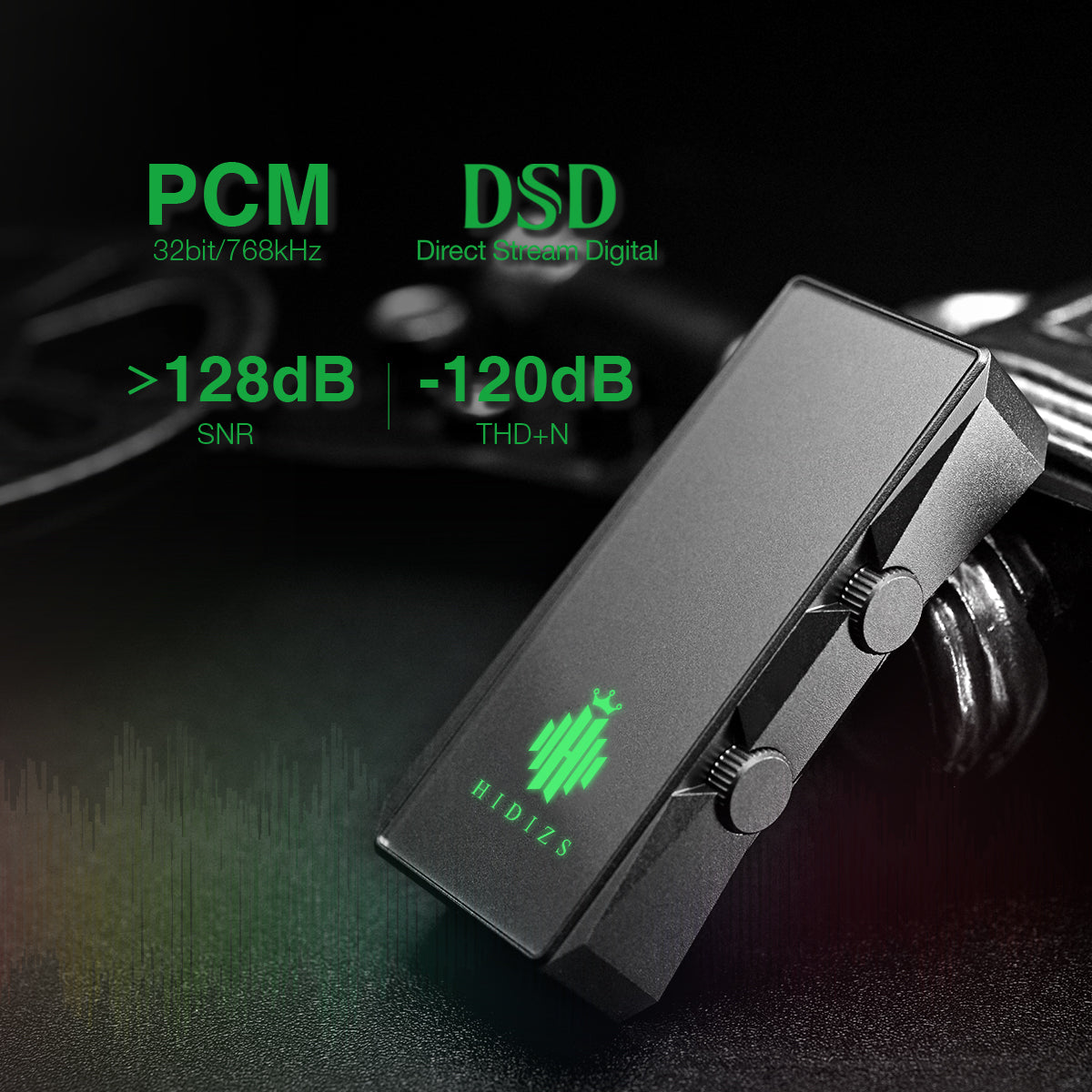 PCM Supports Up to 32bit/768kHz / Native DSD Supports Up to 512
The ES9038Q2M chip supports a maximum 32bit/768kHz PCM sampling rate, delivering unprecedented precision, capturing subtle musical details, and ensuring a flawless sound reproduction with high SNR of up to 128dB and ultra-low THD+N of -120dB. This revolutionary technology is not limited to high-end audio systems but is also widely adopted in portable devices, establishing itself as part of the future audio standard, offering music enthusiasts an unmatched auditory experience.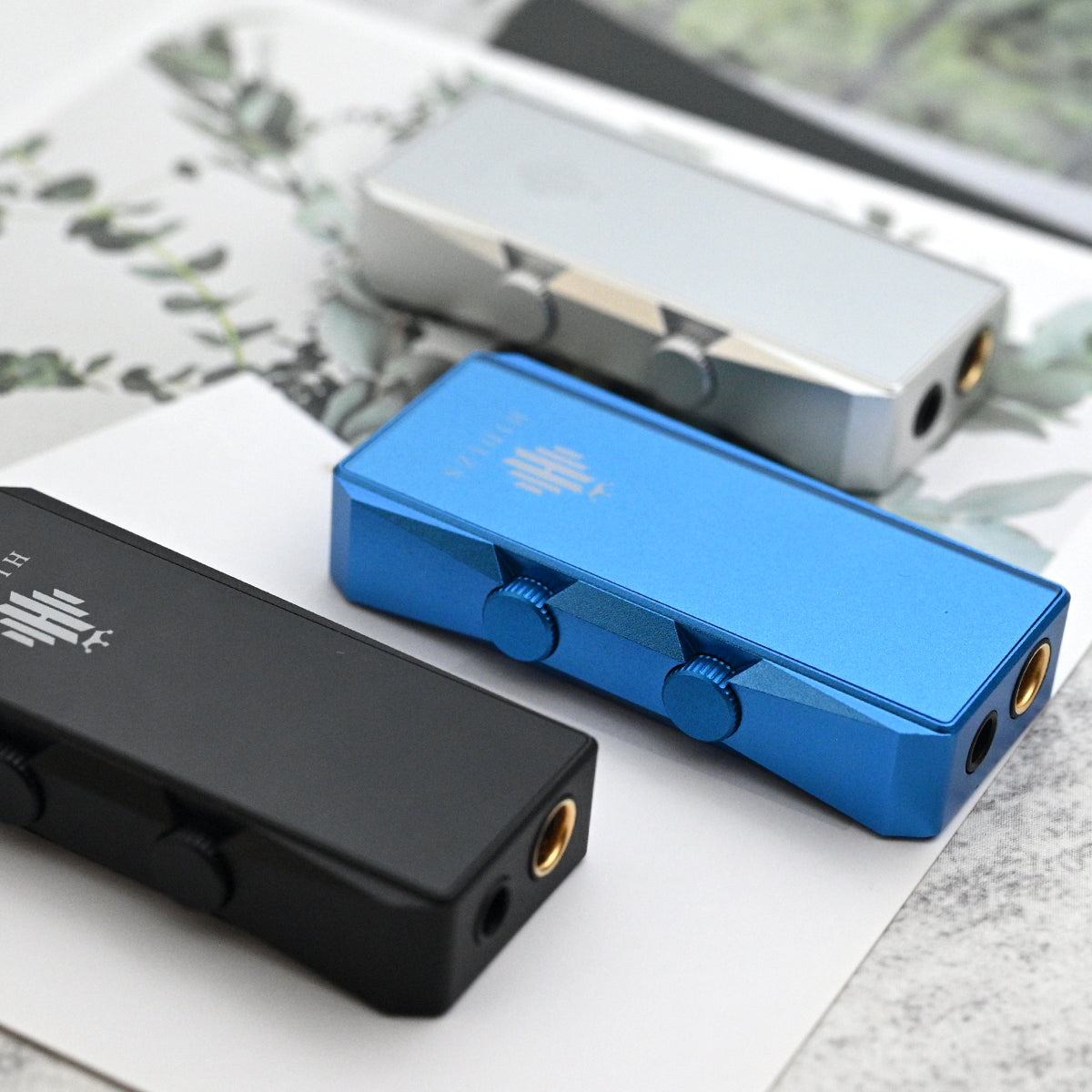 Unlock Physical Buttons for Volume Control & 6 Filter Option for an Unparalleled Hi-Res Music Experience
Hidizs S9 Pro Plus 'Martha' is equipped with practical function buttons designed specifically for audiophiles, providing convenient and quick volume adjustments to effortlessly adapt to variations in volume when switching between different headphones. Additionally, the ES9038Q2M offers six filter pulse response effects (PCM FILTER IMPULSE RESPONSE), and the switching function is integrated into two buttons. By simultaneously pressing both buttons, you can cycle through the six filter effects.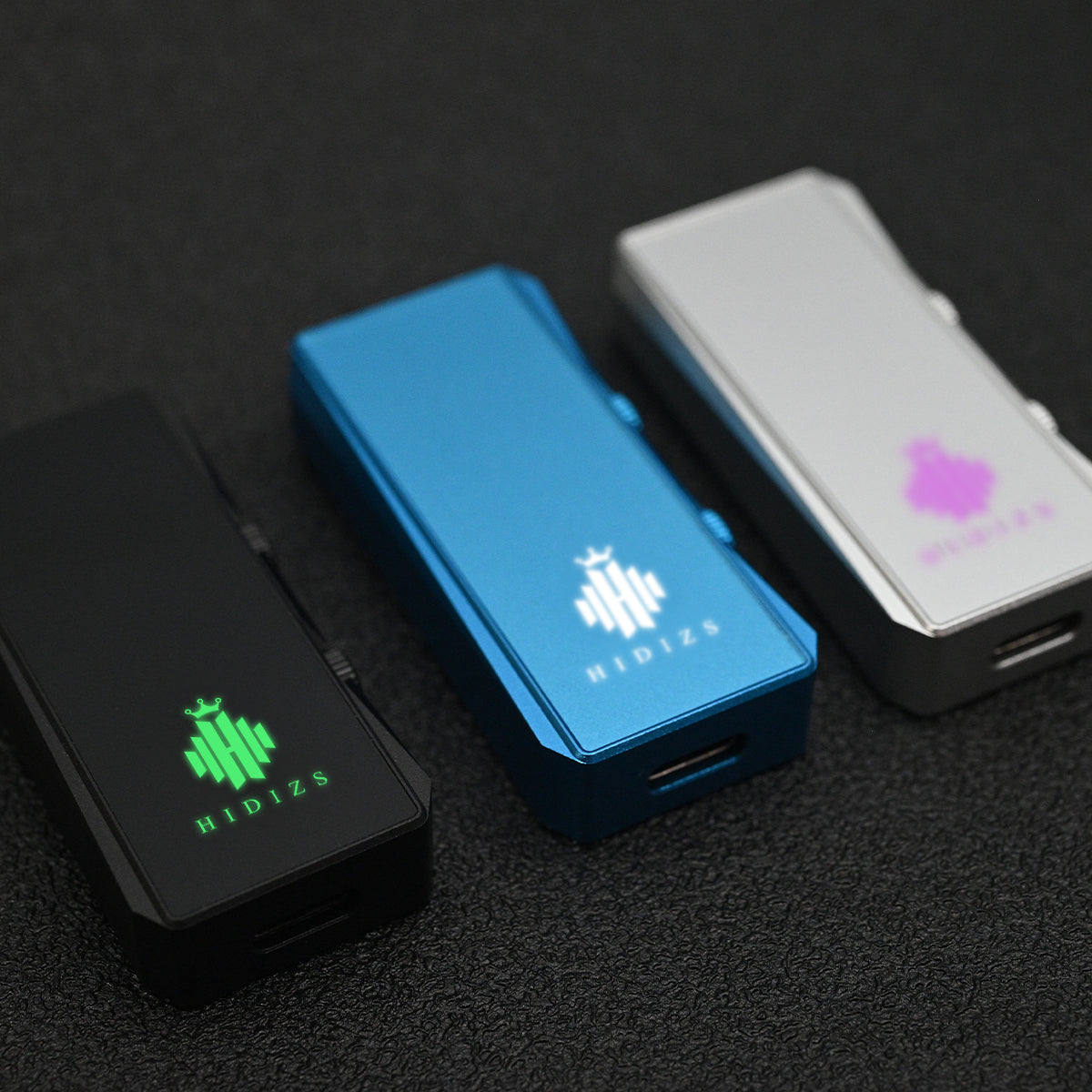 Here are the waveform graphs and descriptions of these six filter effects:
<Green Light> Anodizing fast roll-off (Default Filter): Vocals are slightly forward, and high frequencies are extended with reduced resonance.
<Red Light> Linear phase fast roll-off: Enhanced analytical capabilities, delivering a clean and crisp sound.
<Blue Light> Linear phase slow roll-off: Enriched harmonics, full low frequencies, and natural reverb.
<Yellow Light> Minimum phase fast roll-off: Balanced and moderate sound.
<Purple Light> Minimum phase slow roll-off: Clean sound with a forward position.
<White Light> Hybrid fast roll-off: Soft and smooth sound with enhanced detail.
S9 Pro Plus "Martha" offers filter switching that can be adapted to different earphones qualities, maximizing your earphone's potential.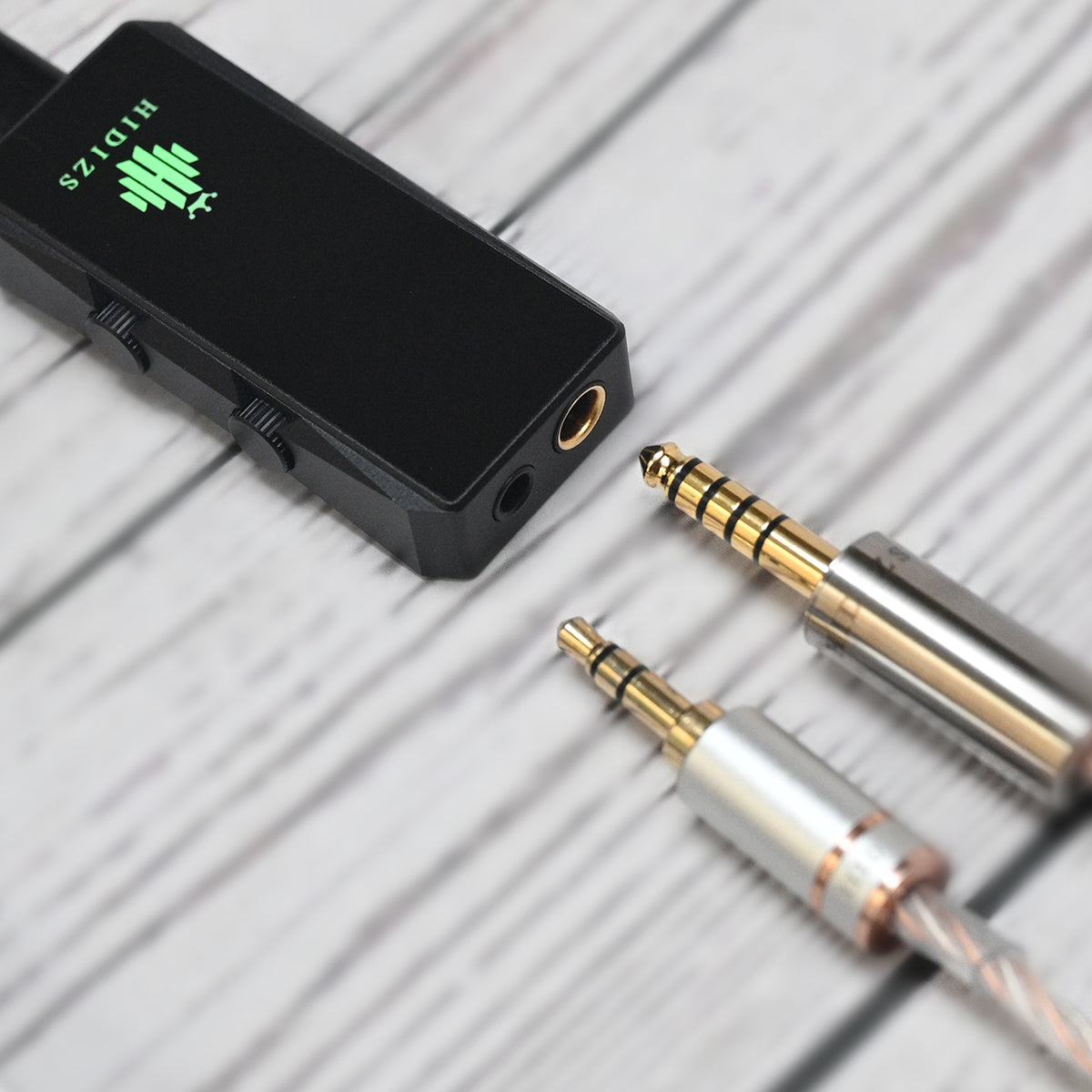 Martha's Wings - Dual 4.4mm/3.5mm Output Interfaces
With Martha's Wings, we provide double the audio enjoyment. Hidizs S9 Pro Plus "Martha" balanced decoding amplifier offers both 4.4mm and 3.5mm audio output interfaces, catering to various headphone types. This innovative design not only maintains the product's compact and portable characteristics, with a total weight of only 17 grams, but also ensures that you can enjoy high-quality music anytime, anywhere. Lightweight and powerful, just like a free-spirited pigeon yearning to soar in the sky, it seamlessly integrates into your musical journey.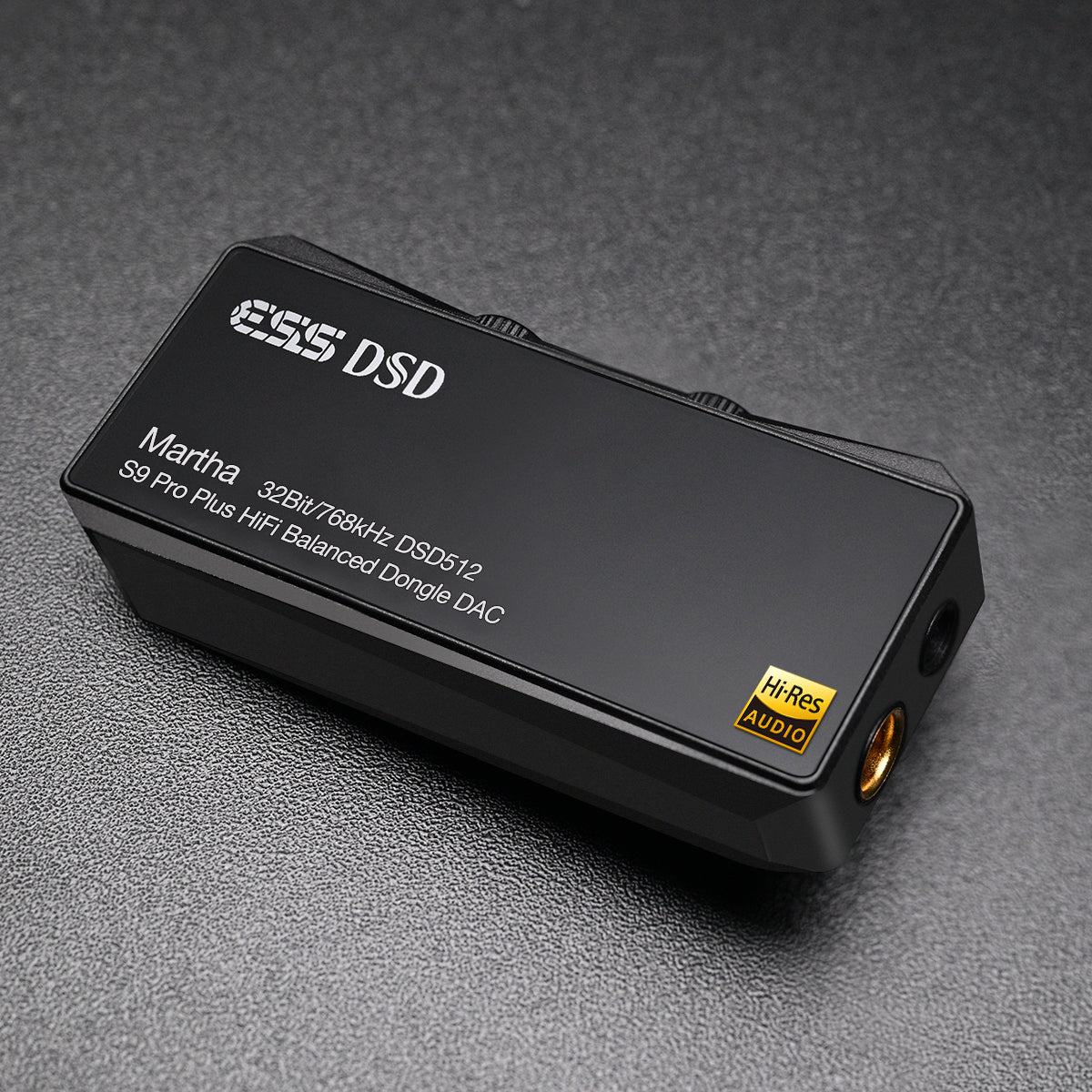 Martha's Shape - Elegant and Powerful Sprite
The exterior of the S9 Pro Plus 'Martha' is meticulously crafted from a single block of aerospace-grade aluminum using advanced CNC machining techniques. This ensures a robust and durable design that maintains the Hidizs family's signature style. It not only looks stylish but also feels comfortable to hold, with a compact and lightweight design that's both practical and elegant.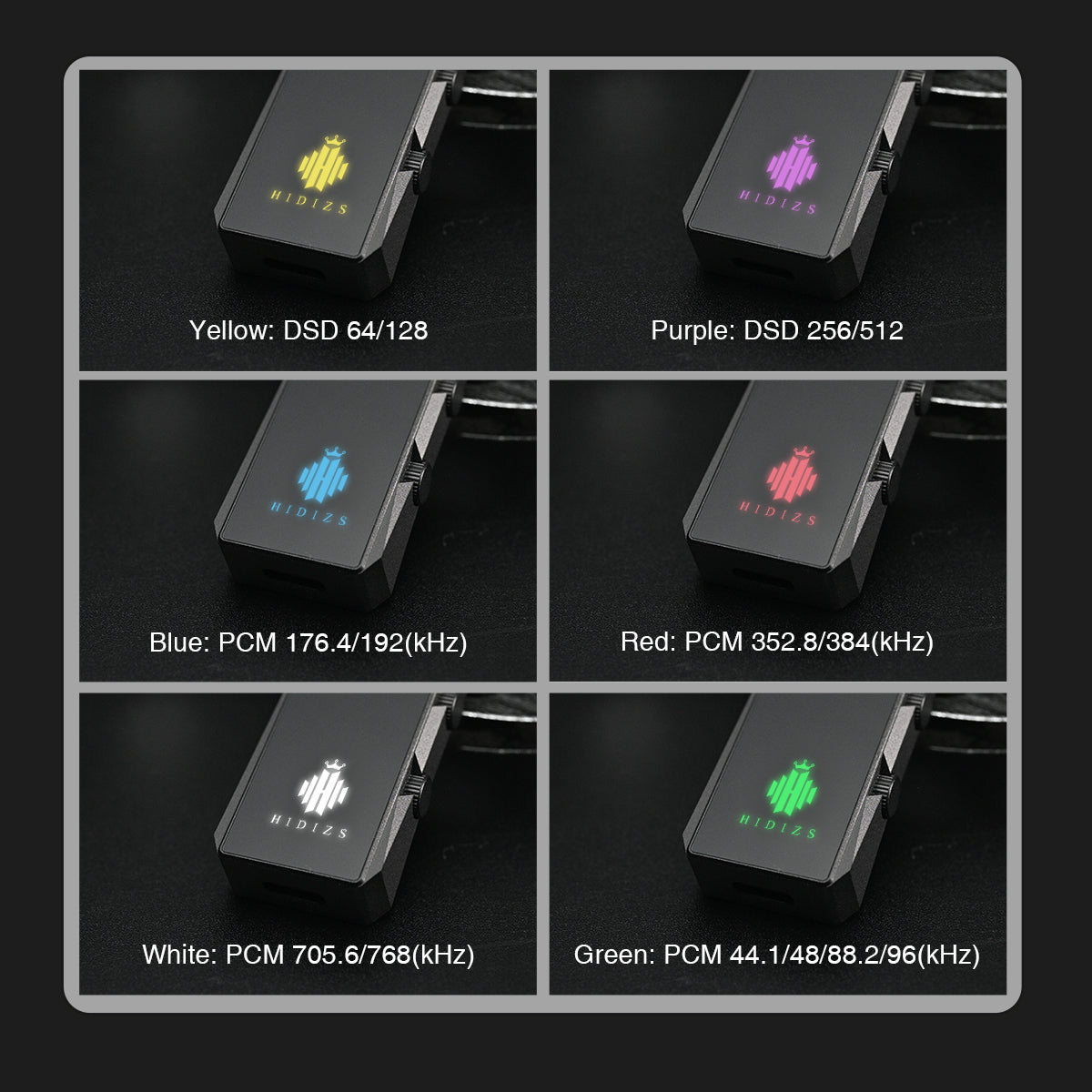 Martha's Eye - Sampling Rate Indication RGB Lighting
Different audio formats, different visual effects. S9 Pro Plus, under the meticulous design of Hidizs, presents a visual feast of sampling rates. We use vibrant RGB lighting to instantly display various sampling formats and rates:
Yellow: DSD 64/128
Purple: DSD 256/512
Blue: PCM 176.4/192(kHz)
Red: PCM 352.8/384(kHz)
White: PCM 705.6/768(kHz)
Green: PCM 44.1/48/88.2/96(kHz)
Each represents a different audio experience. These stunning lighting effects add a visual dimension to your music, allowing you not only to hear but also to see the music. The perfect fusion of light and sound enhances your musical journey.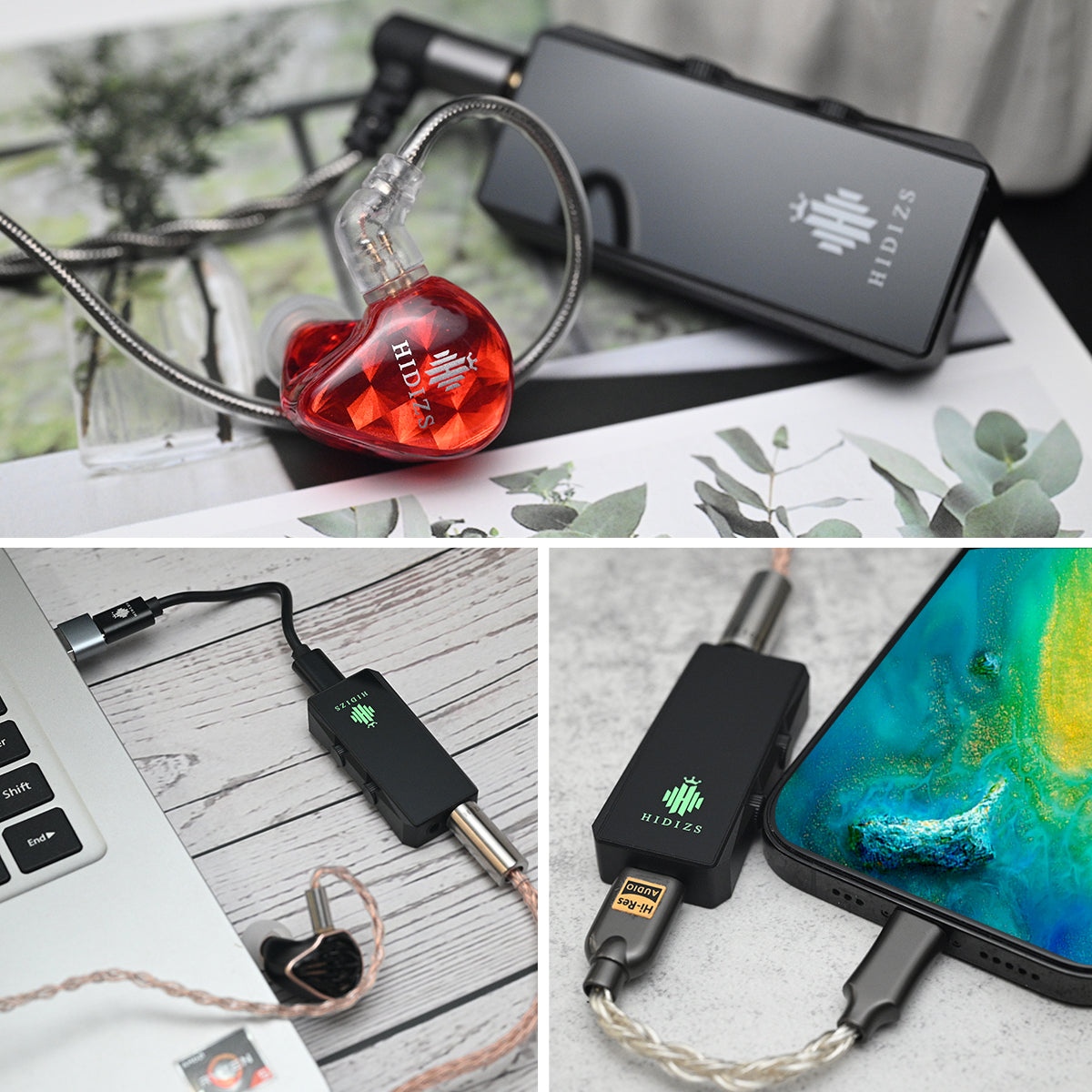 Martha's Essence – Powerful and Compact Audio Excellence
S9 Pro Plus is quite powerful for its size. With 138mW+138mW@32Ω 3.5mm SE /180mW+180mW@32Ω 4.4mm BAL, it will properly drive any IEMs including hard to drive planar or low impedance IEMs, earbuds and headphones. It also delivers outstanding desktop-class performance.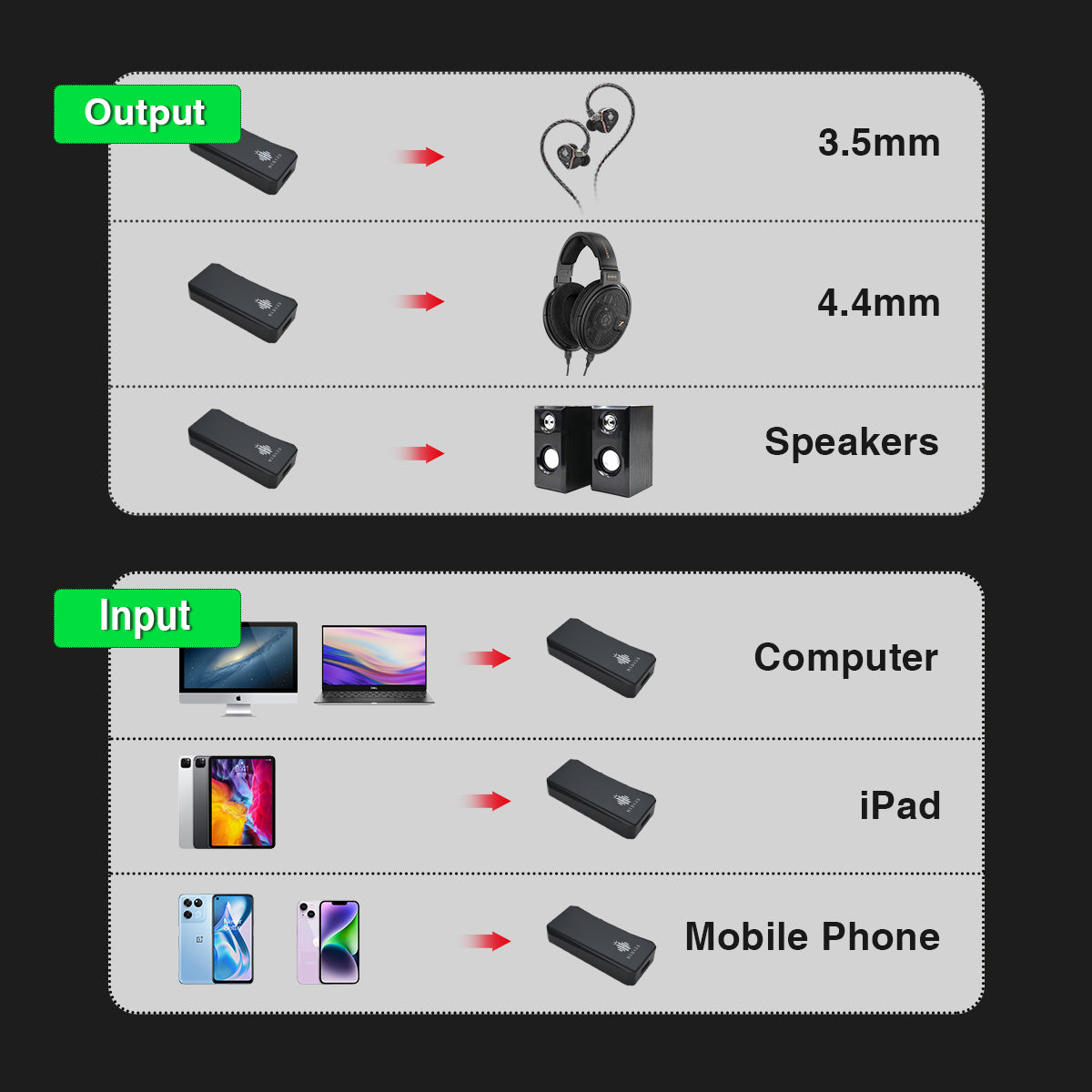 Low Noise, Low Distortion
In the single-ended PO (3.5mm) output, distortion is as low as 0.0019%, while the balanced BAL (4.4mm) achieves an extraordinary ultra-low distortion of 0.0008%. The Signal-to-Noise Ratio (SNR) is outstanding at 123dB/120dB, and separation reaches 75dB/115dB. These performance figures are ceiling-level for a portable DAC & AMP.
With remarkably low total harmonic distortion, it provides a clean and hiss-free amplification experience. 
If you've ever witnessed the spectacular migration of a hundred million pigeons, you'll be amazed by the wonders of nature. Just as S9 Pro Plus showcases high-quality, all-around performance that leaves a profound impact on your auditory senses and emotions.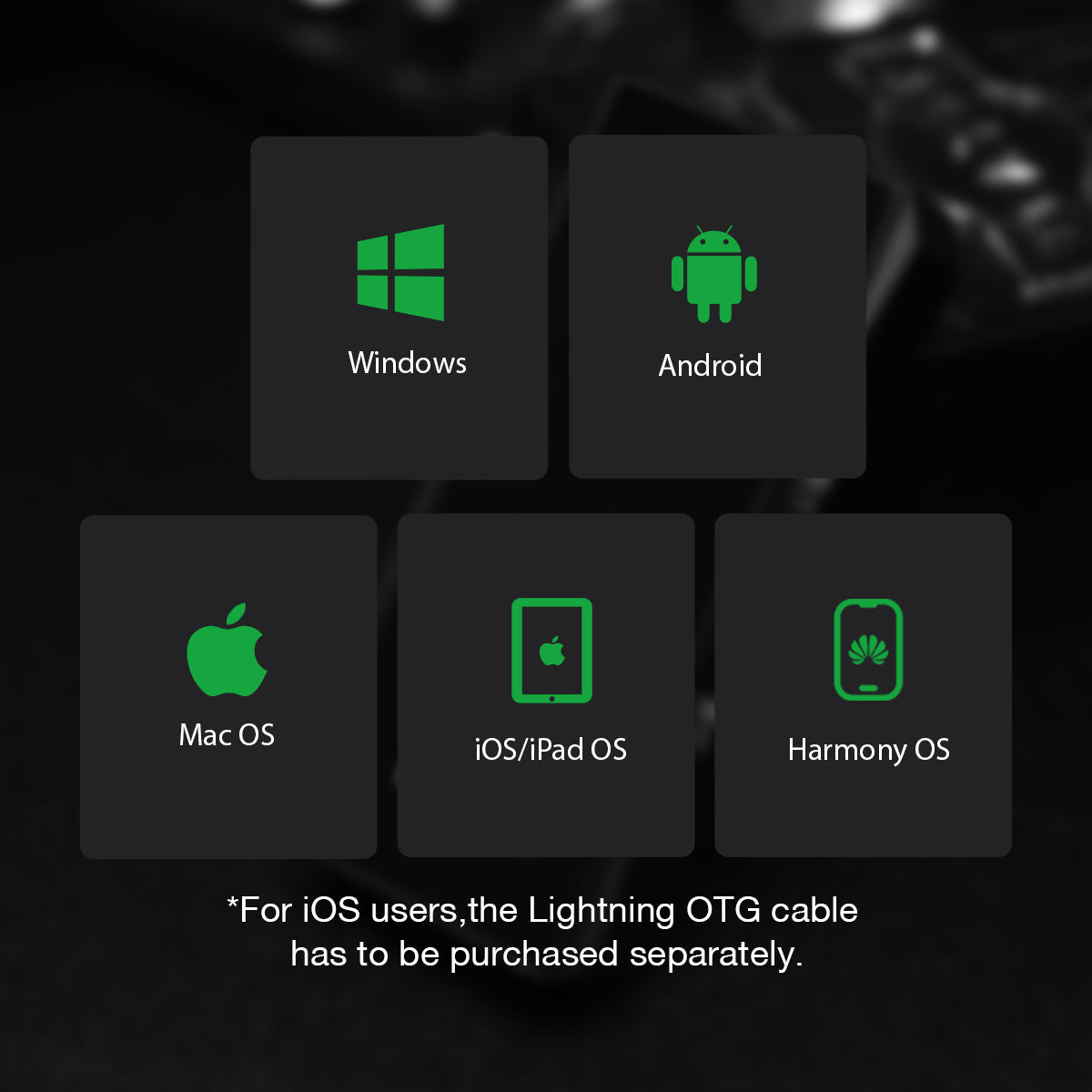 Universal Compatibility for All Platforms
The S9 Pro Plus boasts a standard Type-C data interface, ensuring excellent compatibility across a wide range of platforms, including Windows, Mac OS, iPad OS, Android, iOS, and Harmony OS. It offers true plug-and-play convenience on all operating systems.
With friendly support for a variety of music and streaming software on the playback end, and the ability to adapt to different wired headphones, Bluetooth headphones, active/passive speakers, and Bluetooth speakers with up to 6 filter effects on the restoration end, the S9 Pro Plus makes an outstanding companion for music enthusiasts.
S9 Pro Plus serves as a versatile, professional audio player suitable for mainstream multimedia platforms, whether you're using a computer, tablet, iPhone, Android device.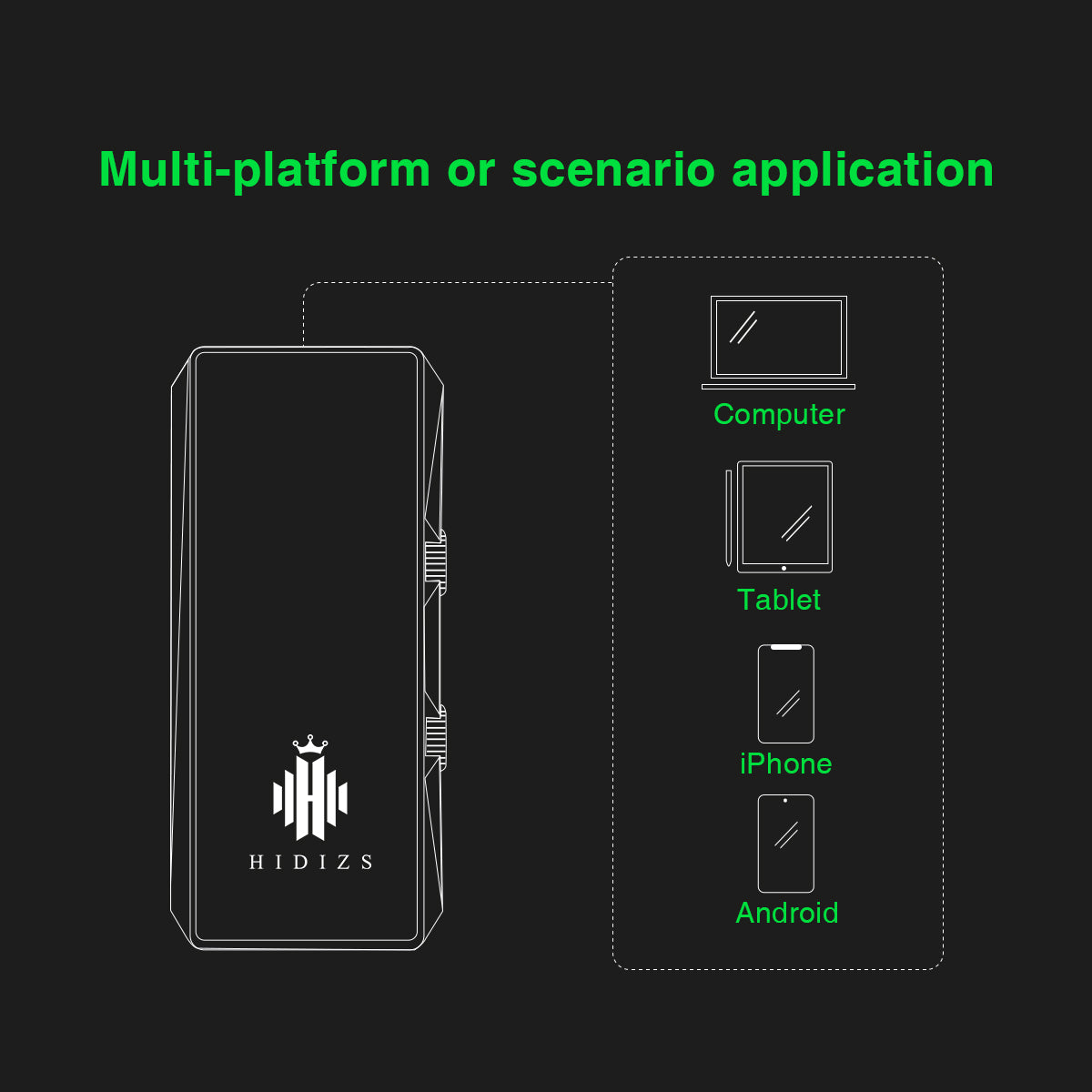 From Portable Smart Devices to Any Destination
The Hidizs S9 Pro Plus is a versatile DAC/Amp that can accompany you anywhere, whether it's connected to a mobile phone or desktop setup or enhancing your audio experience in exotic destinations. Its true balanced design delivers ample power while maintaining minimal crosstalk and noise, comparable to a dedicated mobile or desktop setup. Equipped with a USB Type-C port, it's compatible with new-gen iPhone smartphones.
Whether you're into music, movies, or gaming, the S9 Pro Plus has you covered. Enjoy Hi-Res music from any device, elevate your movie nights with HiFi sound, or enhance your online gaming experience. The S9 Pro Plus' USB Type-C port ensures exceptional audio quality in every situation.
Hi-Res Audio Certified
Hi-Res Audio certification is a design proposed and defined by Sony and recognized by JAS (Japanese Audio Association) and CEA (Consumer Electronics Association), requires the capability of audio devices to handle the digital resolution more than 24-bit/96kHz, for the purpose of performance extreme music quality and original sound reproduction.
PCM
Support up to 32bit/768kHz
Output option
Compatible with single-ended 3.5mm and balanced 4.4mm plug earphones
Shell material
CNC integrated aluminum alloy
Transmission interface
Type-C interface interchangeable cable design
Supported systems
Android, Windows, Mac OS, iPad OS, Harmony OS (Please note: a Lightning to Type-C cable with OTG function has to be purchased separately to support iOS)
Packing list
Type-C to Type-C Cable×1, Type-C to USB-A adapter×1, User manual×1, Warranty card×1
Audio parameters
Test conditions @32Ω Load
Distortion
PO (3.5): 0.0019%
BAL (4.4): 0.0008%
Signal-to-noise ratio
PO (3.5): 123dB
BAL (4.4): 120dB
Separation
PO (3.5): 75dB
BAL (4.4): 115dB
Output power
Up to 138mW+138mW SE 3.5mm
Up to 180mW+180mW BAL 4.4mm
Sampling Rate Indicator Light
SNR
3.5mm PO:123dB(@32Ω)
4.4mm BAL:120dB(@32Ω)
3.5mm PO:120dB(@32Ω)
2.5mm BAL:119dB(@32Ω)
3.5mm PO:119dB(@32Ω)
2.5mm BAL:117dB(@32Ω)
Channel Separation
3.5mm PO:75dB(@32Ω)
4.4mm BAL:115dB(@32Ω)
3.5mm PO:80dB(@32Ω)
2.5mm BAL:118dB(@32Ω)
3.5mm PO:79dB(@32Ω)
2.5mm BAL:114dB(@32Ω)
THD+N
3.5mm:0.0019%@32Ω
4.4mm:0.0008%@32Ω
3.5mm:0.0006%@32Ω
2.5mm:0.0012%@32Ω
3.5mm:0.0018%@32Ω
2.5mm:0.006%@32Ω
Output Power
3.5mm PO:138mW@32Ω
4.4mm BAL:180mW@32Ω
3.5mm PO:100mW@32Ω
2.5mm BAL:200mW@32Ω
3.5mm PO:90mW@32Ω
2.5mm BAL:120mW@32Ω
Supported System
Android, Windows, Mac OS, iPad OS, Harmony OS, iOS (Please note: a Lightning to Type-C cable with OTG function has to be purchased separately to support iOS)
Windows, Mac OS, iPad OS, Android, iOS
(Please note: For iOS users, the Lightning OTG cable has to be purchased separately)
Android, Windows, Mac OS, iPad OS, iOS (Please note: need to use Lightning cable with OTG funcion to support iOS)
This product has no reviews yet.