Become VIP
Wow... You've almost got 5% OFF on your FIRST order! And receive any newly launched product launching with superb exclusive offers for sure.
Simply click the button below to enter your email and join our family!
*You can unsubscribe at any time!*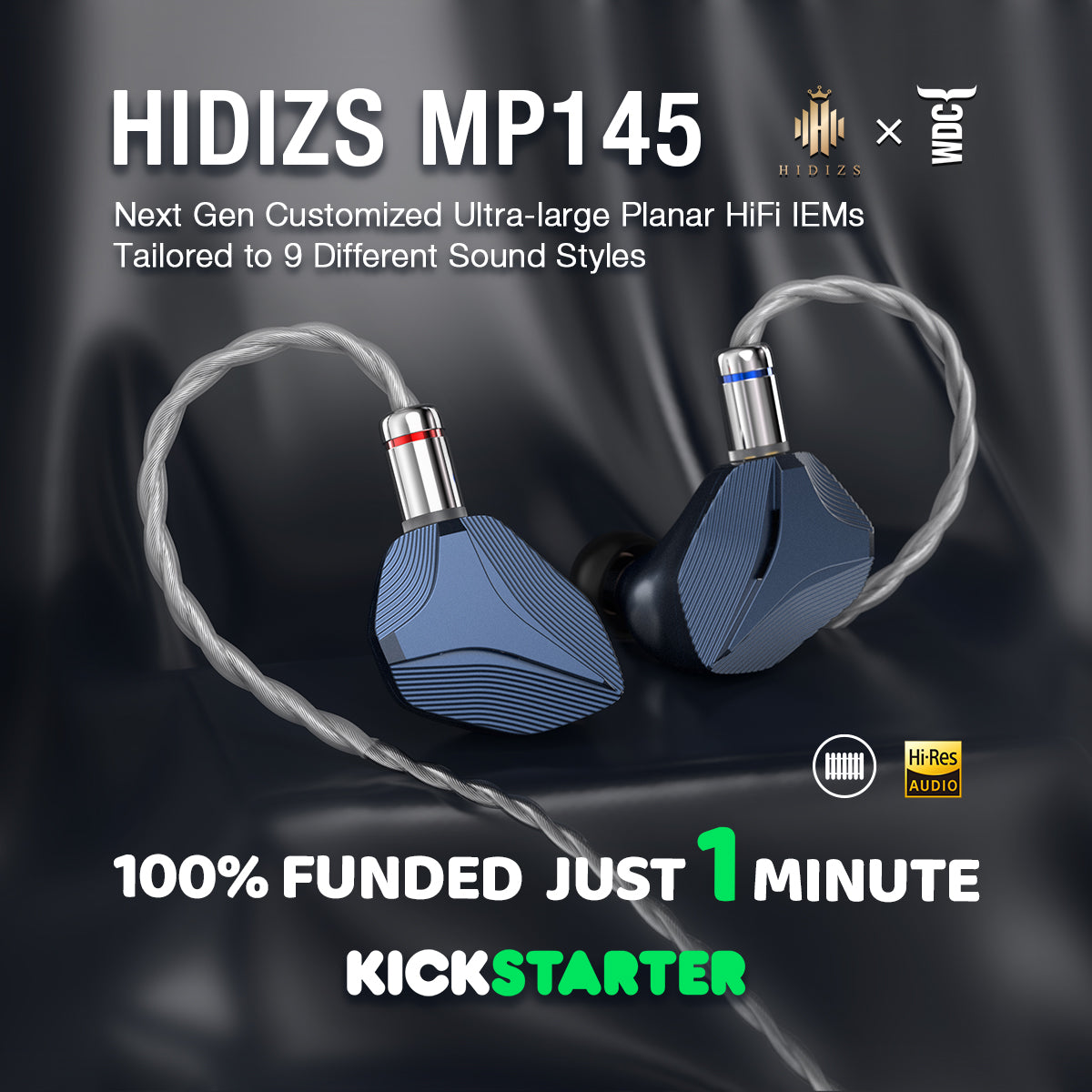 Hidizs is a highly acclaimed brand within the portable Hi-Fi audio enthusiast community, renowned for delivering exceptional audio experiences.
This time, Hidizs is proud to present its latest creation soon on Kickstarter, Hidizs MP145: where immersive sound, customizable bliss collide in an IEMs. It is the world's first professional-grade HiFi In-ear Monitors that blend oceanic whale conservation with outstanding industrial design.
Hidizs & WDC
Beyond innovation, we are launching this new project with a purpose of supporting WDC (Whale and Dolphin Conservation). As the design of the MP145 was inspired by whales, we're proudly supporting WDC's Green Whale work and helping to raise awareness about the vital role whales play in the health of our oceans, and ultimately our planet. 
Learn More about MP145