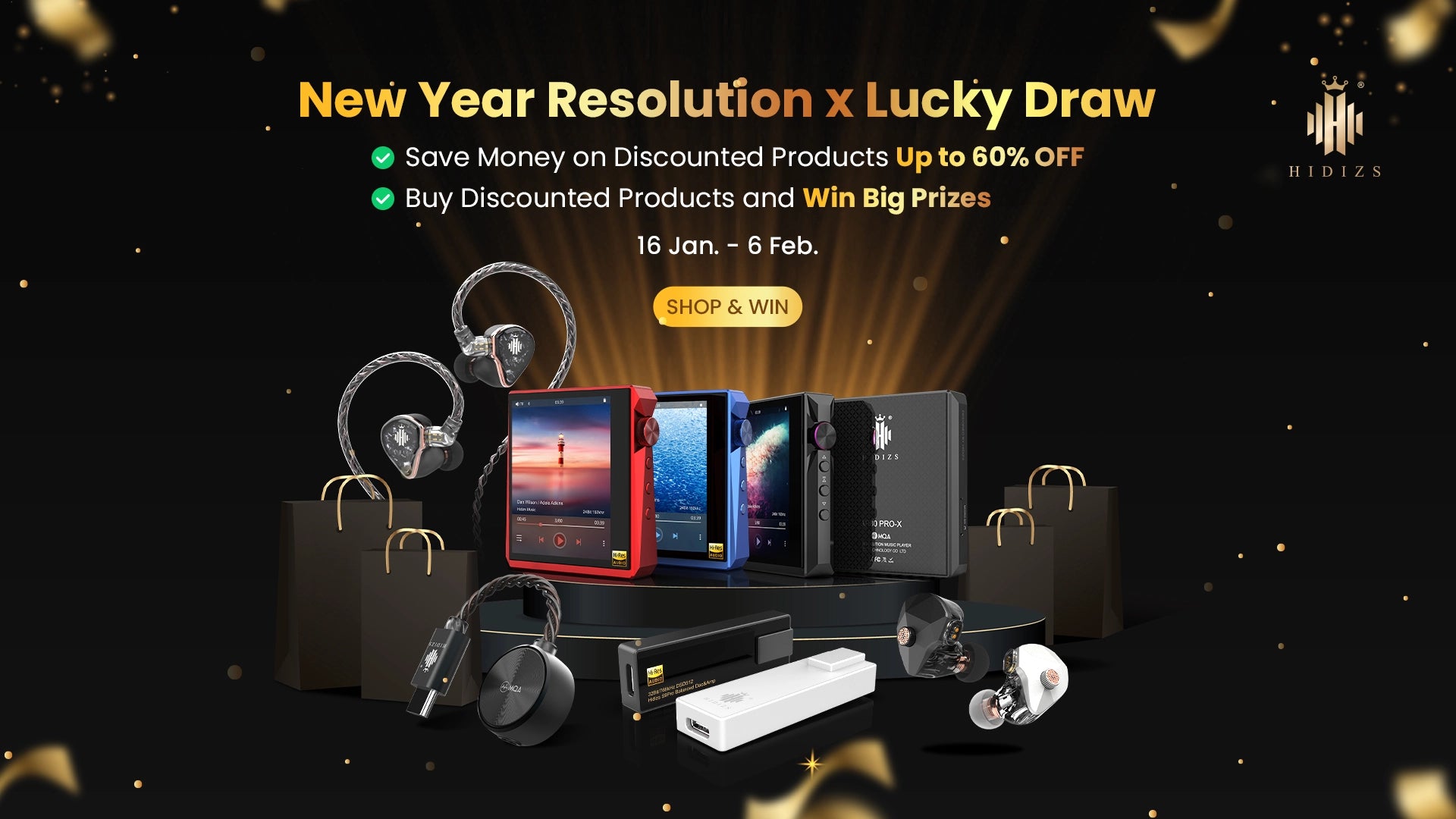 HAPPY NEW YEAR!
As the new year begins, we at Hidizs are committed to continuing our mission of bringing the best HiFi music to our customers to help them discover themselves and the music world. To kick off the new year, we're excited to announce a New Year Resolution Sale, offering discounts of up to 60% off on select products.
Take advantage of this sale by visiting our official store and browsing the discounted products and bundles. Plus, as a bonus, when you make a purchase during this sale, you'll also be entered into a lucky draw for a chance to win one of the following prizes:
20 members will win a $100 gift voucher
30 members will win a $50 gift voucher
40 members will win a Hidizs H2 Bluetooth Receiver (random color)
To participate in the lucky draw, make a purchase on our official store during Janurary 16 - February 6, 2023 to generate an order number. We'll use this order number to randomly select winners through an online drawing tool. Winners will be announced on February 8, 2023.
We're grateful for your continued support and hope that you'll take advantage of this opportunity to save money and potentially win a prize. As always, we're committed to constantly improving our products and bringing new and innovative products to market to enhance your music listening experience. Thank you for being a part of the Hidizs family!
GOOD LUCK!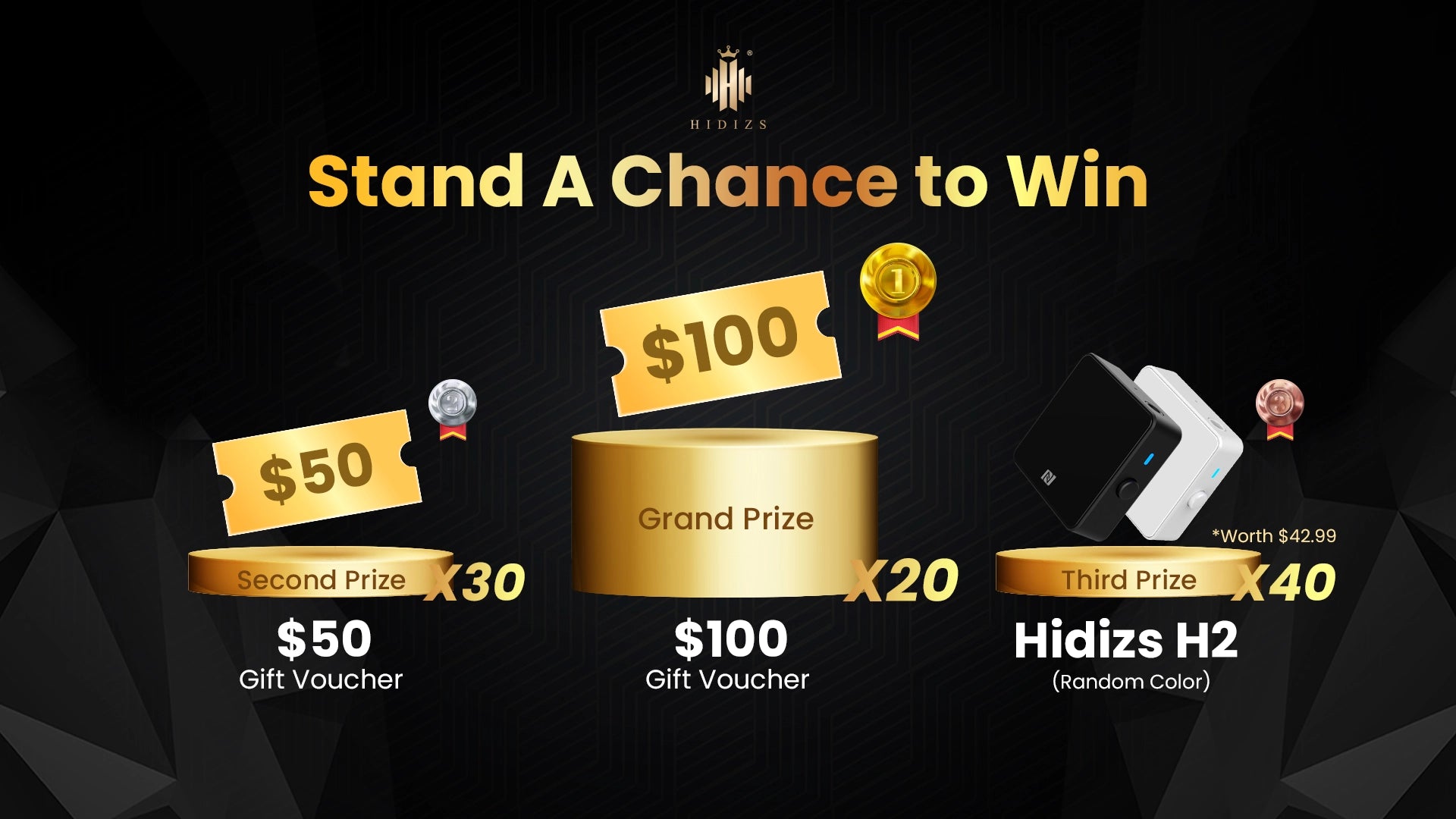 Lucky Draw Rules:
This lucky draw is organized by Hidizs Technology Company Limited.
All participants agree with the listed terms and condition. Hidizs reserve the right to cancel the qualification for any violation.
Hidizs reserves the right to change the contents of this event at any time without prior notice.
This event open for anyone who purchase on official store since January 16 to February 6.
The valid participation period for this lucky draw is from January 16, 2023 to February 6, 2023, that is, only those who successfully place an order during this period are eligible to participate in the lucky draw. Orders placed in other periods are not eligible for the lucky draw.
The Prizes are for the selected discounted items. Click to see discounted products and bundles
If you are a winner and cancel your order after receiving your prize, we will ask you to return your prize or pay an amount equal to the price of the prize.
Winners will be announced via online drawing tool on February 8, 2023. Participants should pay attention to the announcement of the winner list. At that time, our service team will contact you via email, and you can also take the initiative to contact Hidizs. If the winners do not respond within 3 days of the announcement of the winners, their prizes will be canceled and a new winner will be drawn.
Winner to get Gift voucher will receive through email.
There is only one chance to win per name, email, phone or address.