Adele: Analyzing Adele's Vocals By Era
When selecting the right listening devices, the following considerations are inevitable: 

1. Budget: you get what you pay for, but prices may vary wildly for products with the same music style. 

2. Style: the selection for earphones varies greatly even within the same price range.

3. Compatibility: earphones may fit your listening style but not devices you have. 
That's why you should know your listening style before settling on a budget.   
Let's look at Adele's catalog to illustrate earphone style and compatibility. Although Taylor Swift's Remastered Red is, arguably, as popular as Adele's 30, its style is very consistent. Therefore, one set of listening equipment will do for both albums.  

(The picture from Instagram)

From Adele's 19 to 21, she moves through her "girl" stage. Between 25 and 30, her maturity as a woman is on display. Her singing style and expressive power changed significantly through these four albums.  

"Daydreamer" and "Make You Feel My Love" from 19, reflects the nostalgic style of romantic oldies, with sparse guitar & piano accompaniment, paired with Adele's clear, thick mezzo-soprano, is reminiscent of Elton John, among others. Audio devices suitable for this album would also work well for classics from the 60s and onward. Adele's voice is still relatively clear at this time, but not as powerful. Thus, pairing Hidizs' MS1-Rainbow or MS2 in-ear monitors with a smartphone will do quite well.    

The lead singles "Rolling in the deep" and "Someone like you", begin to demonstrate clear shows of vocal strength and breath control. Compared to the frequency of high notes in 19, the singing style in 21 is more mature and restrained, and Adele uses her pharynx resonance to greatly enrich her voice.
There are few female vocal powerhouses like her in the mainstream as most female power vocalists have an inclination for high notes e.g. Houston Whitney, Celine Dion, etc., and a slower rhythm. Thus in choosing the right audio devices for this album, we should give consideration to the distinctive sense of rhythm and strength: 

(The picture from Google)

"Rolling in the Deep" has a faster rhythm and more complicated orchestra, audio devices suited for classic rock would work here. For example, Hidizs MS2 and MS4 HiFi IEMs are particularly suited. "Someone like you" continues her tradition of the simple orchestra and focuses on emotionality, hence, audio devices suited for this track would also do well for male voices, we recommend the Hidizs MS2 IEMs + S9 PRO DAC AMP.  

"Hello" from 25 falls on the quieter side with a somber mood, but Adele's singing style is increasingly mature and steady, it's really quite impressive even in minor details such as her control of guttural tones, the mixing of the chorus integrates stylistic elements from both 19 and 21. At the same time, there is stronger reverb in this song, which is somewhat similar to the feeling of listening to a performance in a small theater, so the requirements for the ability to handle vocal details and atmospheric elements are relatively high for this track's listening devices, and would also work well with less complex classical music. 

It should be noted that between 21 and 25, Adele's voice tends to be calm for the most part, but the hoarseness of her guttural tone is more obvious. If inadequate earphones are used, these details would be lost or performed poorly, and listeners would get the impression that there is a distortion that affects their listening experience. Therefore, it's absolutely necessary to use professional devices to get the most out of these details for an optimal listening experience. For example, the Hidizs MS2 HiFi earphones matched with the AP80/AP80 Pro/AP80 ProX lossless audio players would work while. "Send My Love" has a jazzy & RnB vibe, thus its suitable audio devices could also be used to listen to jazz - the Hidizs S3 Pro portable dongle would work well with a variety of earphones.  

Adele's voice on 30 is much more restrained yet mellow than that of 25. We speculate that the sharpness comes from the trials and tribulations of her life, and the simplicity of her vocals adds another layer to the story. For instance, the electronic music in "Strangers by Nature'' and the clear but vigorous tone, together with the light, atmospheric strings inserted into the middle of the flowing vocal accompaniment conveys an emotional feeling of running away from the shadows of the past, as if an idyllic character escaping a certain evil. The audio devices suitable for this song would also work well for film and TV soundtracks, accommodating dramatic and classical styles - Hidizs S9 Pro Balanced & Single-ended Dongle is recommended here.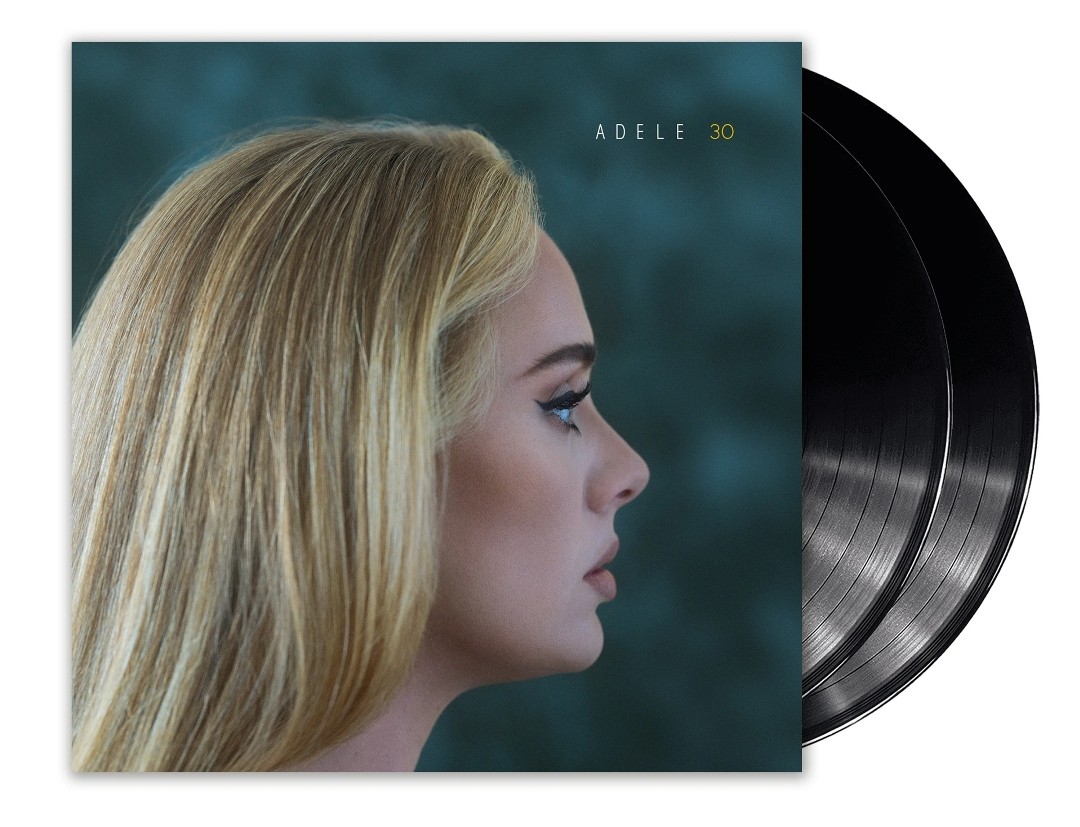 (The picture from Google)

Adele's vocals on "Easy on Me" returns to traditional pop music & female jazz. At the same time, the high-pitch on this track has changed, with a decreased excitability, but the penetration remains outstanding. The compatible listening devices will need to have strong mid-range expressive capability. Considering the copyright limitation of the sound source, it is better to listen with streaming services + DH80S DAC AMP. The 3-level gain selection of the DH80S will be the optimal choice for pairing with various headphones.  

Adele's titular track for the James Bond movie Skyfall contains both the tension of drama and atmospheric heights of movie soundtracks, reminiscent of Broadway musicals, the type of audio devices capable of handling this type of complex background and vocals can just as well accommodate most musical styles - we recommend Hidizs S9 Pro portable DAC AMP + MS2 HiFi earphones.  

Relish music, beauty in the details. Nevertheless, personal preference is the starting point of selecting any earphones and/or lossless music devices. Hopefully, Hidizs will have what you need for your audio enjoyment!