An Analysis of Taylor Swift's Albums and Recommended Hidizs Audio Devices for Better Listening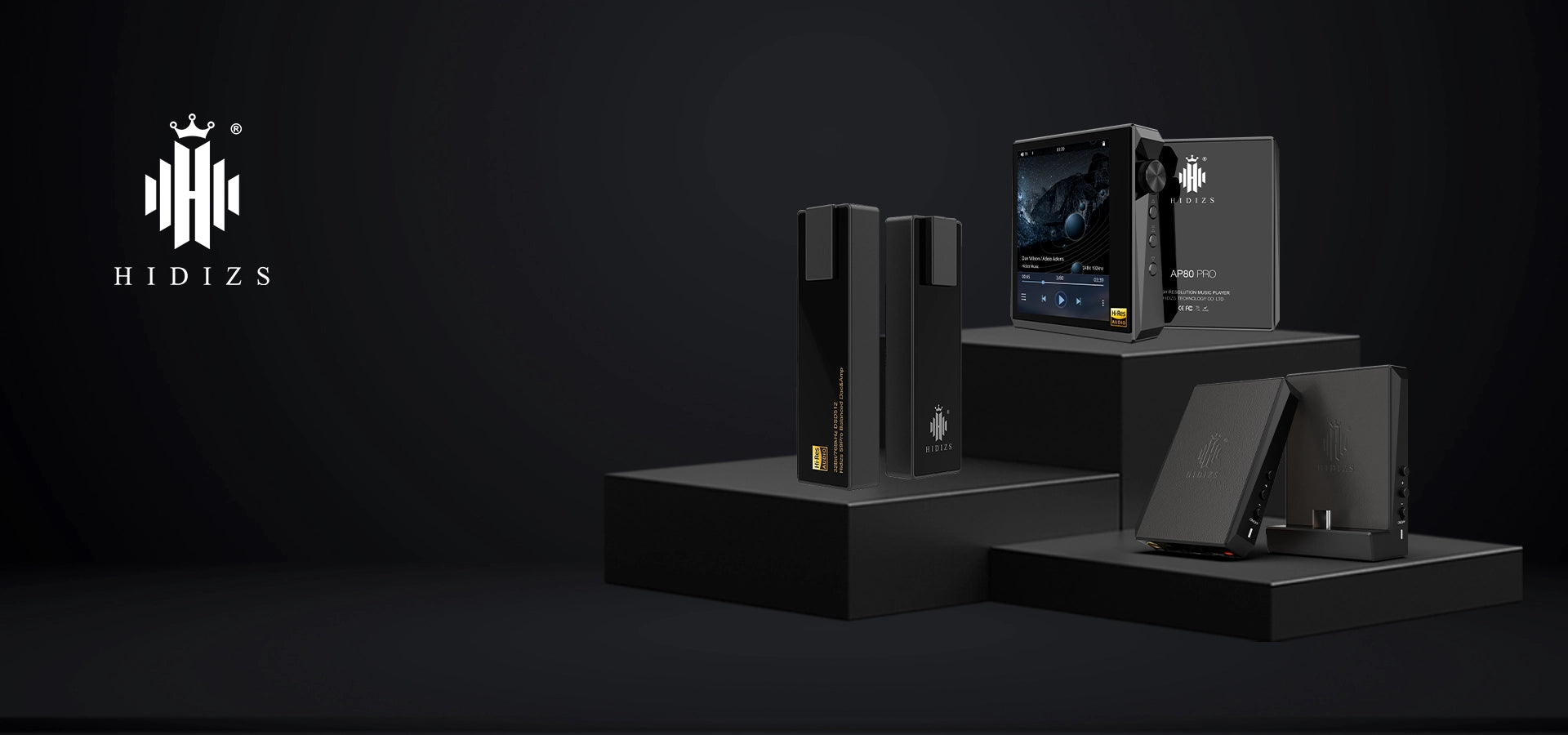 In America's short history, it has produced a wealth of musical genres, including gospel, jazz, blues, rock, and country music. A few decades ago, most casual listeners would probably think of "Take Me Home, Country Roads" by John Denver, "I Walk The Line" by Johnny Cash, "Jolene" by Dolly Parton, or even "Jambalaya" by The Carpenters before anyone else. Few would dispute the fact that the genre's pop renaissance in the contemporary era can be attributed to none other than the 11-time Grammy winner - Taylor Swift, who popularized country music for a new generation of listeners.

Due to disputes with her record label over ownership issues pertaining to her master recordings, Taylor Swift has not only released several pop albums in the past couple of years, but she also has plans to re-record her first six albums.
The Hidizs team has taken it upon ourselves to compare two of her re-recorded albums: Fearless and Red. While some have said that the frequency of Taylor Swift's release dates this past year has been a complete money grab, we want to point out that people's voices will in fact sound different at various periods in their life, so there is something to be said for re-recording albums. In addition, given the continuous improvement in recording equipment and the change in mixing styles in response to market demands, listening to re-recorded albums isn't exactly the same as stepping into the same river twice.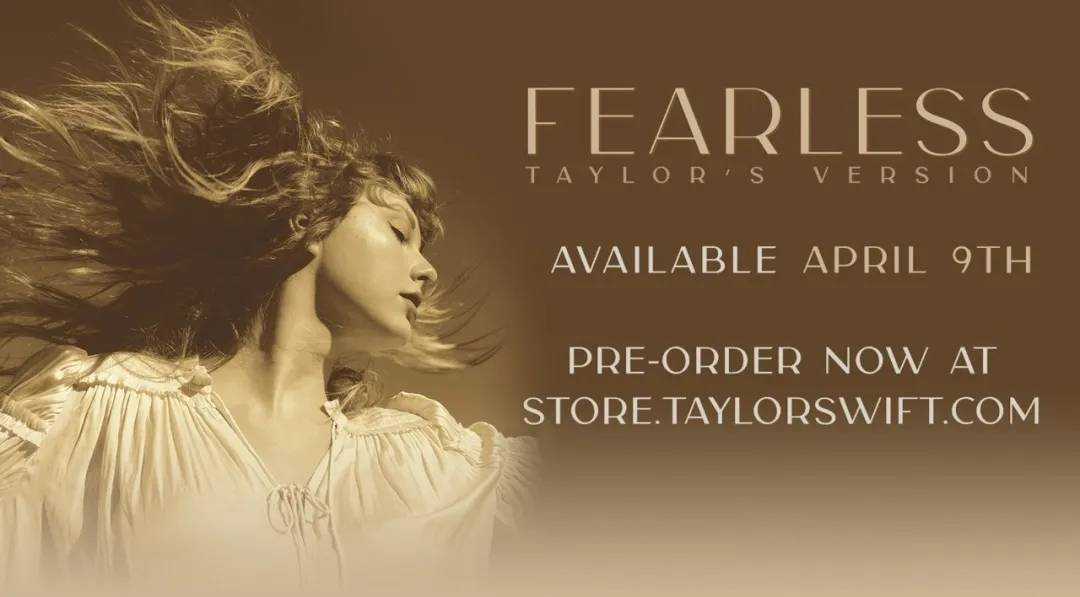 (Image credit: Google)

For instance, Fearless was first released in 2009, while Red dropped for the first time in 2012, while their re-recordings were released in 2021. With intervals of up to 12 years, it's safe to say that the re-recordings better reflect Taylor Swift's current stylistic inclinations. 

Let's take a look at two of the best-known tracks from the albums: "Love Story" and "Red".

In all honesty, the accompanying soundtrack from the 2009 version of "Love Story", particularly, the clarity and intensity of guitar and drums, pales in comparison to the 2021 edition, but it does have an edge over the later re-release due to the laidback back vibe that it has. The selling point of the original version was exactly in its distinctive "country" elements, cohesiveness as demonstrated through its laidback feel, loosely produced instruments, and almost overwhelmingly clean sounding vocals. We can also make out a chorus in the background of this version, which serves to conceal the thinness of Taylor Swift's vocals at this point in time.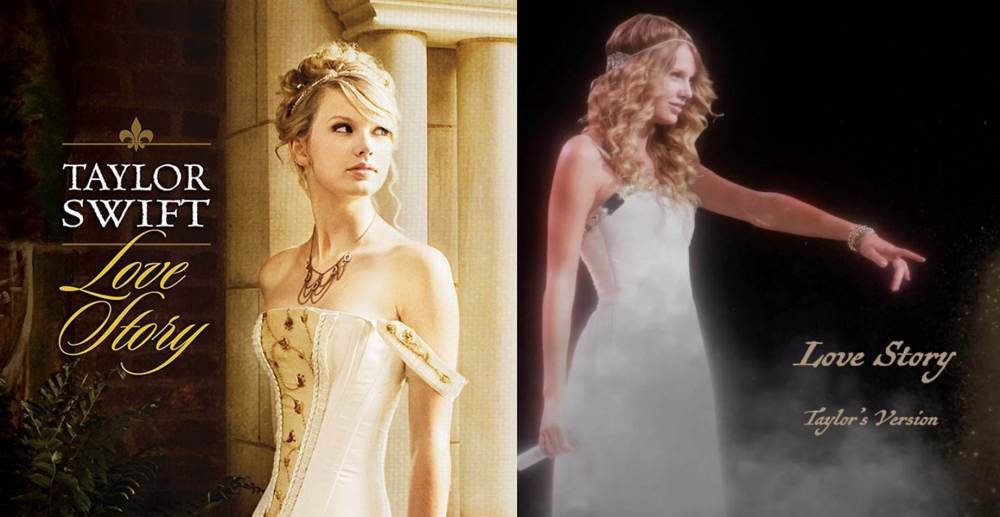 (Image credit: Google)

2021 re-recording of "Love Story" not only has better clarity and more dimension to the backing instruments, but the vocals are also noticeably clearer. The presence of the accompanying chorus is much less noticeable than in the 2009 version, so you really need to listen carefully to notice it. As a result of this, and also due to improvements in mixing and recording, we can better hear Taylor Swift's improved vocal techniques, even the change in volume come through the track has become fuller with more layers, so it stands out more from the overall vibe of the track (the layering of the 2021 backing instruments sounds much better). In contrast, the 2009 version lacks power and a distinct separation between the music and vocals. 

The 2012 version of "Red" is very similar to 2009's "Fearless", but there are some changes in the overall tuning style, and it adds to the weight of the grunge guitar and drums but, once again, there is a lack of power very strong, because Taylor Swift's voice at this point still needs a powerful backing track to bring out the fluctuations of intensity in the record; the backing vocals are also quite noticeable to mask the thinness of her voice, especially, especially once the string section is brought in following the climax of the song. In 2021 re-recording of "Red", the instruments' sound has been obviously enhanced, such as the strength of drums, the weight of the ukulele, guitar, and electric guitar, so the record sounds fuller and clearer overall. The reason why this change is possible is twofold, on the one hand, Taylor's vocals have become stronger and fuller, on the other, her mastery over breath control and her resonating chambers has become much better, thus giving the production team more freedom to manoeuver.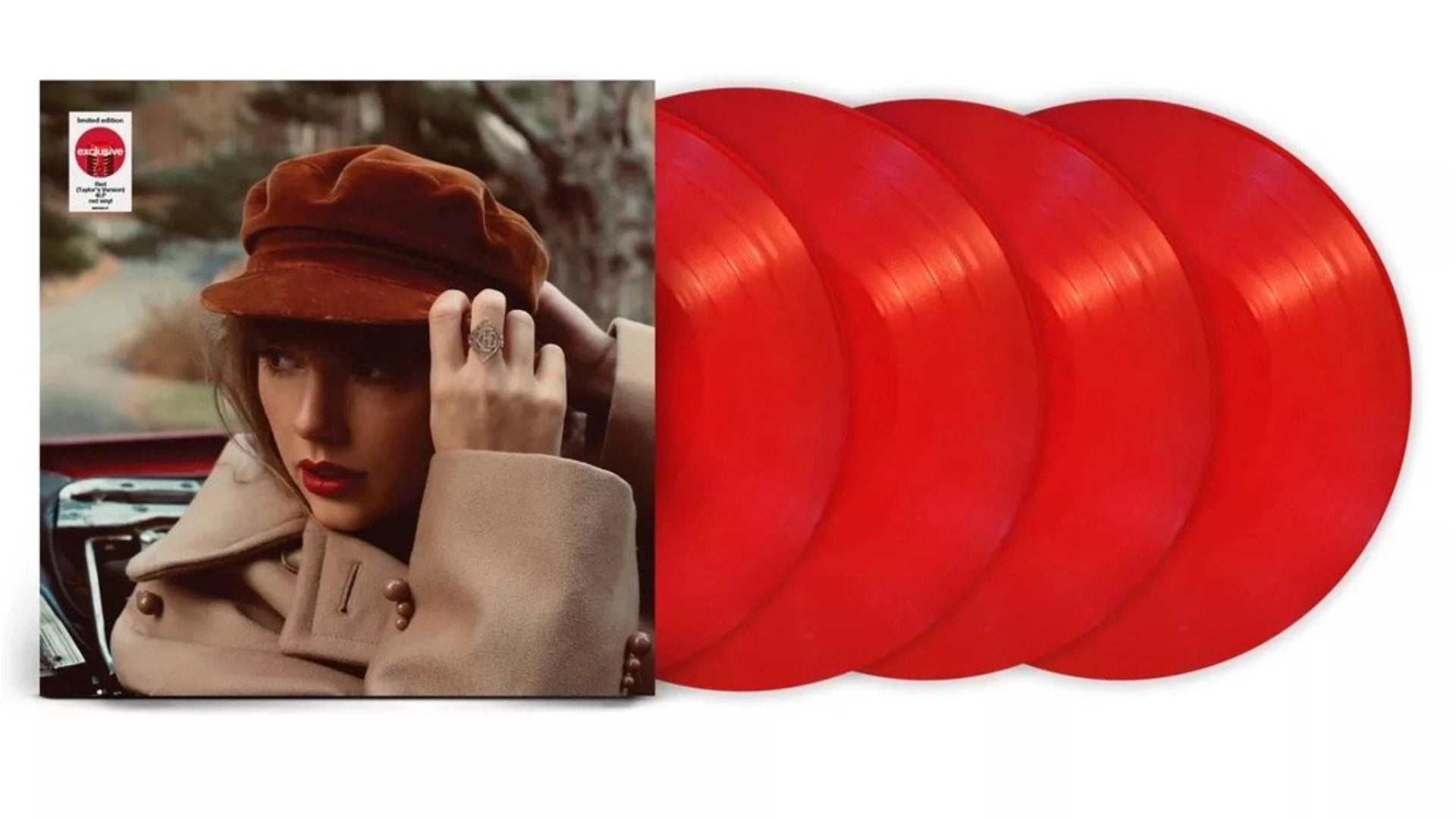 (Image credit: Google)

These changes didn't happen overnight. From 1989 to Reputation, then Folklore and Evermore, Taylor gradually matured over time. Her evolving vocal chops and stylistic changes can be attributed to the adoption of pop and alternative elements in her music. Through this process, Taylor went from covering up the thinness of her voice with loud reverbs to having masterful control over strong sounds and developing a more nuanced projection of weak sounds. 
Hidizs HiFi Music Player
Picking the right equipment for country music is more about stylistic fit than qualitative performance (we can't completely ignore sound quality, of course, or we risk undermining sound details and layers). Classic earphones are suitable for listening to country music, such as the T1s from the UK-based ACS, UE11 from the US-based Ultimate Ears, and JH11 from JH audio, as they can better capture the country vibe, rather than being fixated on sound quality. These headphones don't ask for much from matching audio devices.

In light of the current pandemic, streaming is actually a pretty good option. If you choose to listen to Taylor Swift's re-recordings with HIDIZS S3 Pro Dongle & MS2 HiFi earphones, you'll be able to fully experience the distinct feel of country music and the finer points of the vocals. While the Hidizs AP80 PRO X High-res music player & MS4 HiFi earphones can effectively bring out the breadth of the music and the layers in the bass, which complement the human vocals just right. Listening to this country music with a HiFi music player and a multi-unit HiFi earphone is still vastly superior to listening on a mobile phone or Bluetooth earphone. Most importantly, these two combos are highly cost-effective and suitable for purchase by the average consumer,  while producing genuine HIFI sound quality.