Hidizs H1 Neckband Sports Bluetooth HiFi Earphones
Features:
- Qualcomm QCC3005+Bluetooth 5.0+aptX
- Using HiBy Blue App & Lossless Codec
- Better Sound Quality and Configuration Functions
- IPX5 for Dust, Oil and Sweat Resistant & Gold-Plated 0.78mm 2pin
- Long Battery Life & In-Line Remote Control Function & Bluetooth HD Call
Qualcomm QCC3005+Bluetooth 5.0+aptX More Outstanding Audio Experience
Thanks to the Qualcomm QCC3005 and Bluetooth 5.0, the transmission speed, distance, connection and anti-jamming ability of H1 are greatly improved. Meanwhile, the aptX HD codec will bring a better listening experience than CD.
AAC, SBC, aptX, aptX-LL Lossless Codecs Supported
With low delay and stable HD audio stream, iPhone devices support AAC Bluetooth format, Android devices support aptX/aptX-LL Bluetooth audio codec, ensuring CD-level sound quality output. Regardless of iPhone and Android, your ears can be satisfied.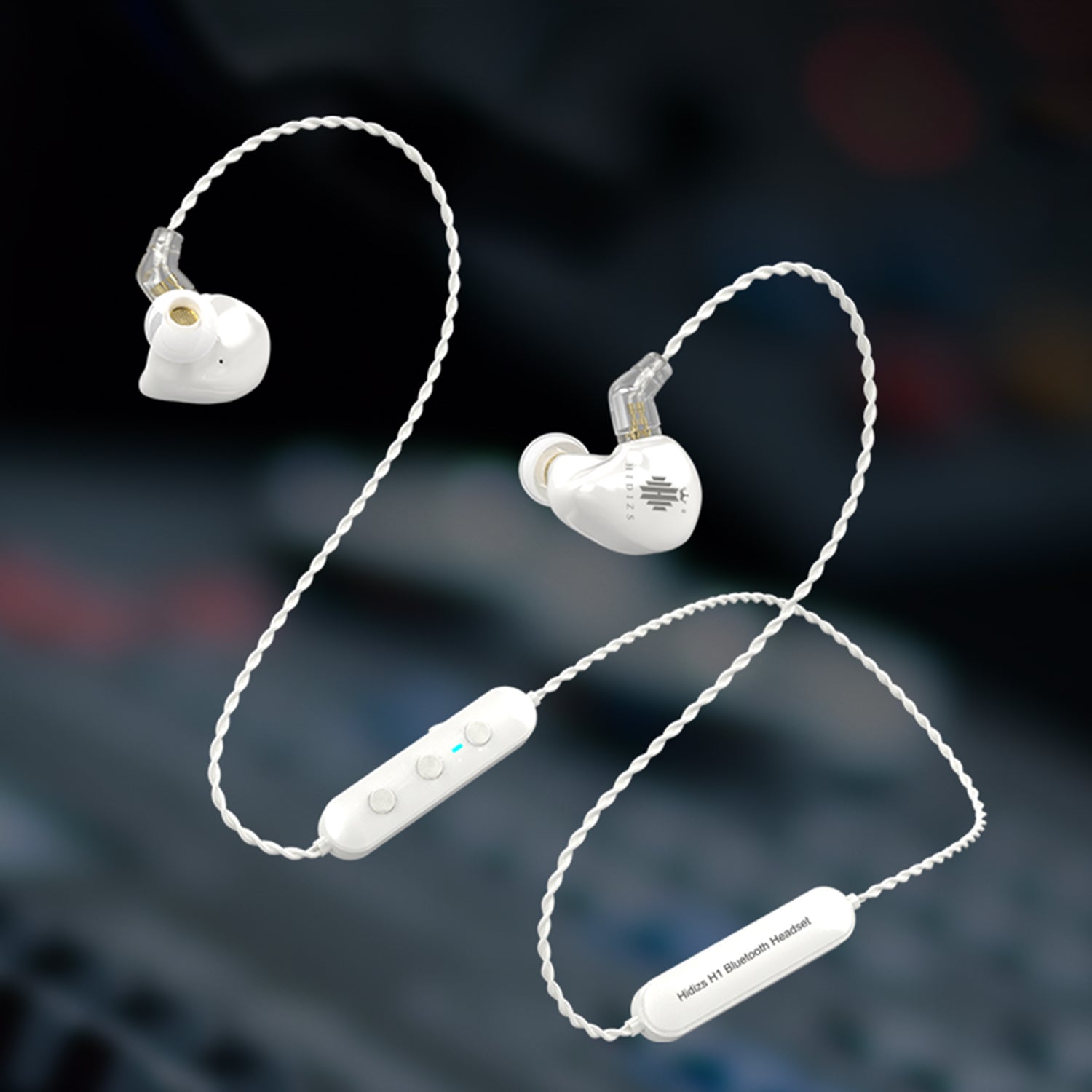 Professional HiFi circuit tuning. Let acoustics tuners awaken your soul!
Breaking the old impression that wireless Bluetooth earphones are not perfect, H1 will surprise you with a pure and full audio performance.
HiBy Blue App
Support to view the real-time sample rate, Bluetooth format, power, adjust EQ, gain and even can update firmware, etc.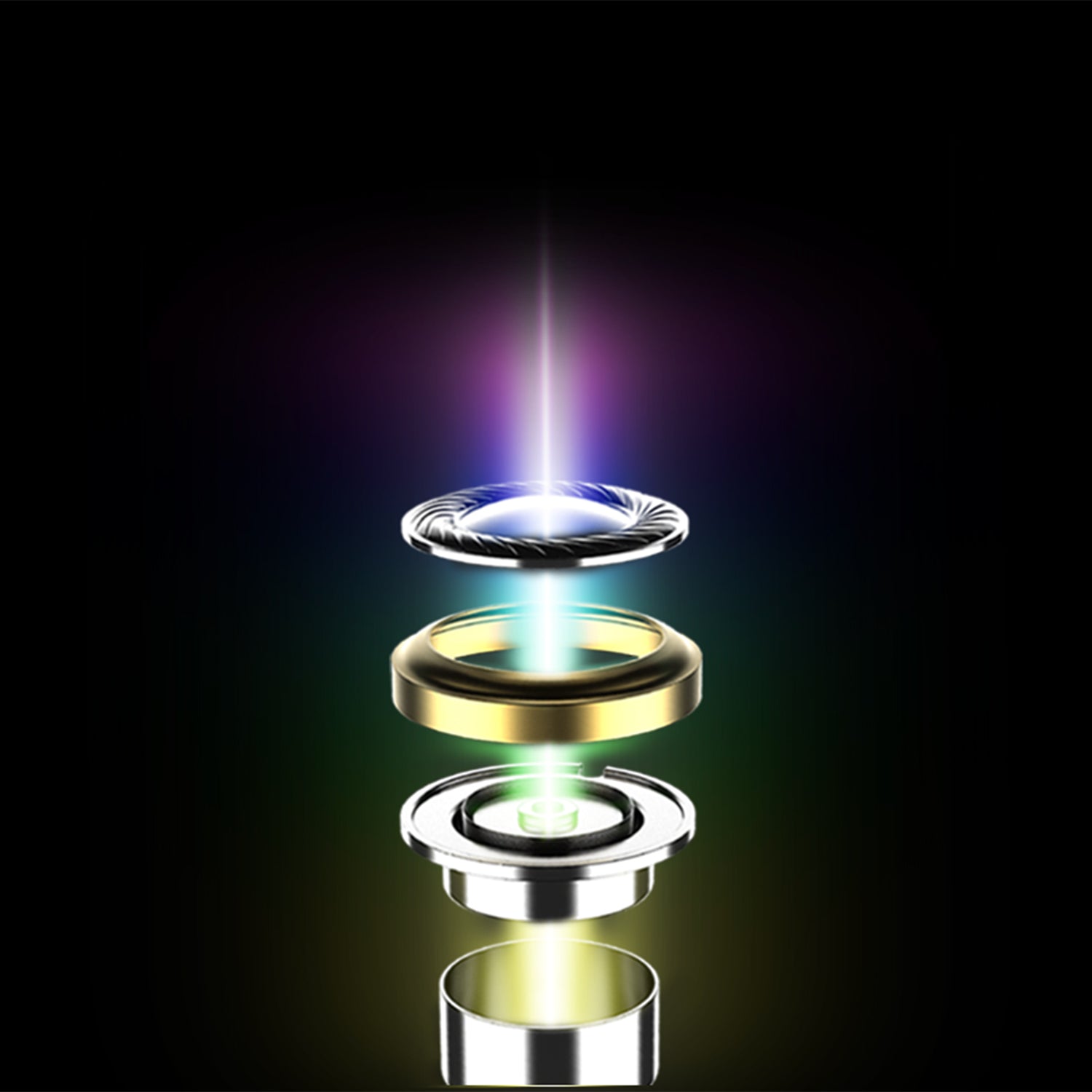 Still the perfect partner - MS1 Rainbow
MS1 Rainbow dynamic driver HiFi headphones with double-magnetic circuits & dual cavities, big soundstage, high resolution and easy to drive, which makes it a best choice for H1.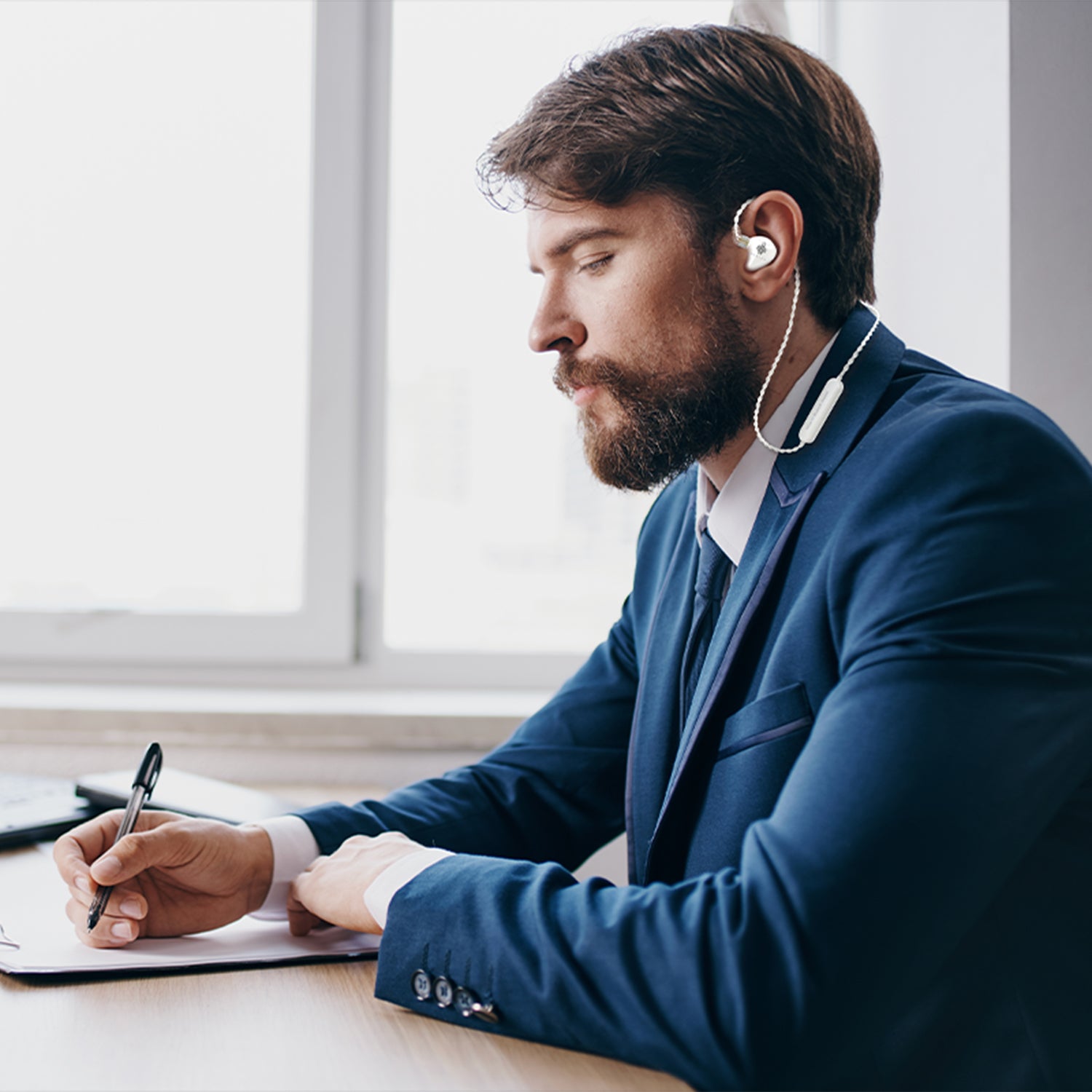 IPX5 for Dust, Oil and Sweat Resistant
No matter walking in rain or workouts with heavy sweat, your H1 will accompany you whatever you do!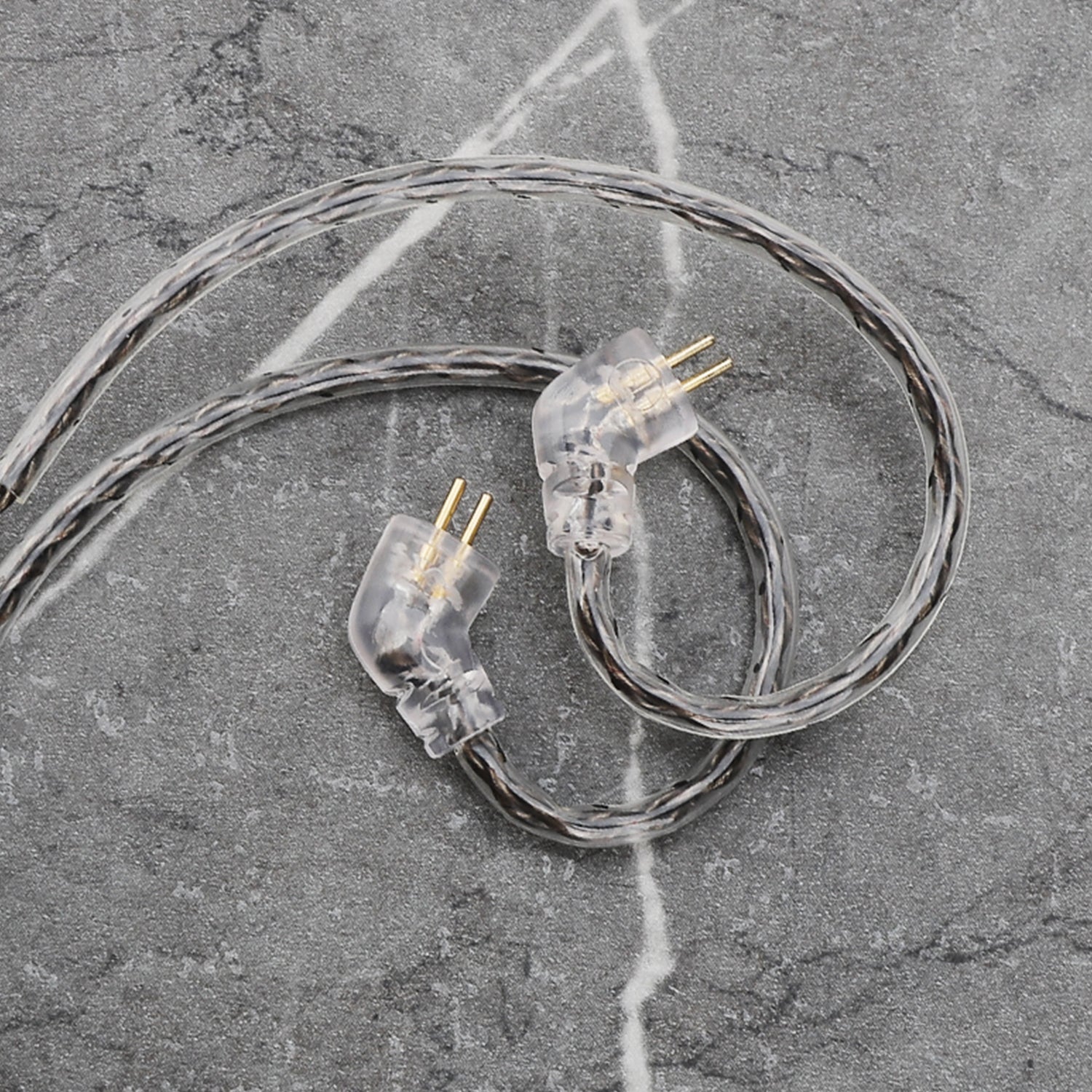 Gold-Plated 0.78mm 2 Pins with Detachable Cable & Headphones Design
Rich collocation scheme. Whether it's the original Bluetooth cable, the 2.5mm/4.4mm balanced cable with an immersed sense, or the 3.5mm cable with better audio atmosphere, change as you like!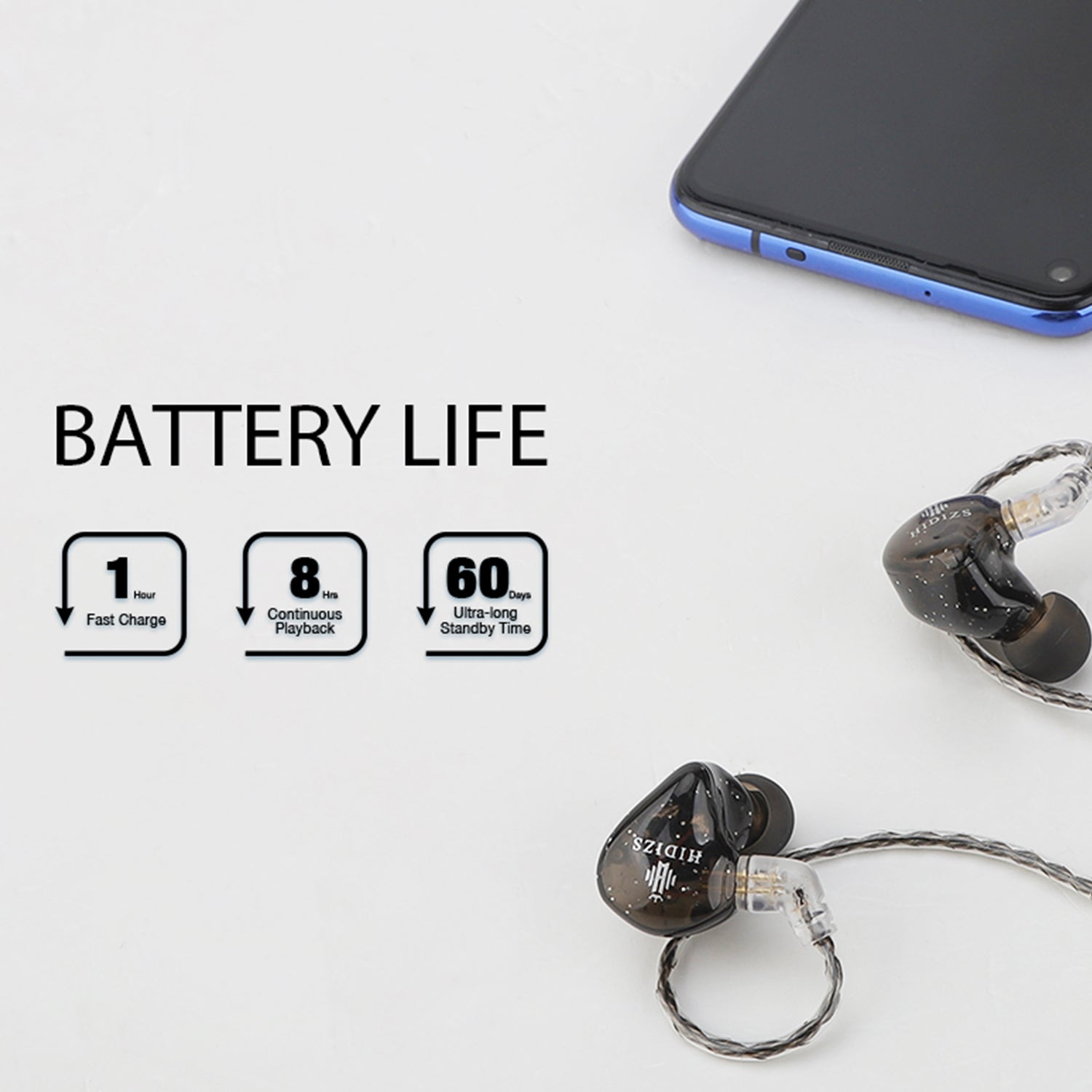 Battery Life
8 hours of continuous playback after one hour of charging. Meanwhile, H1 has an extra-long standby time of 60 days.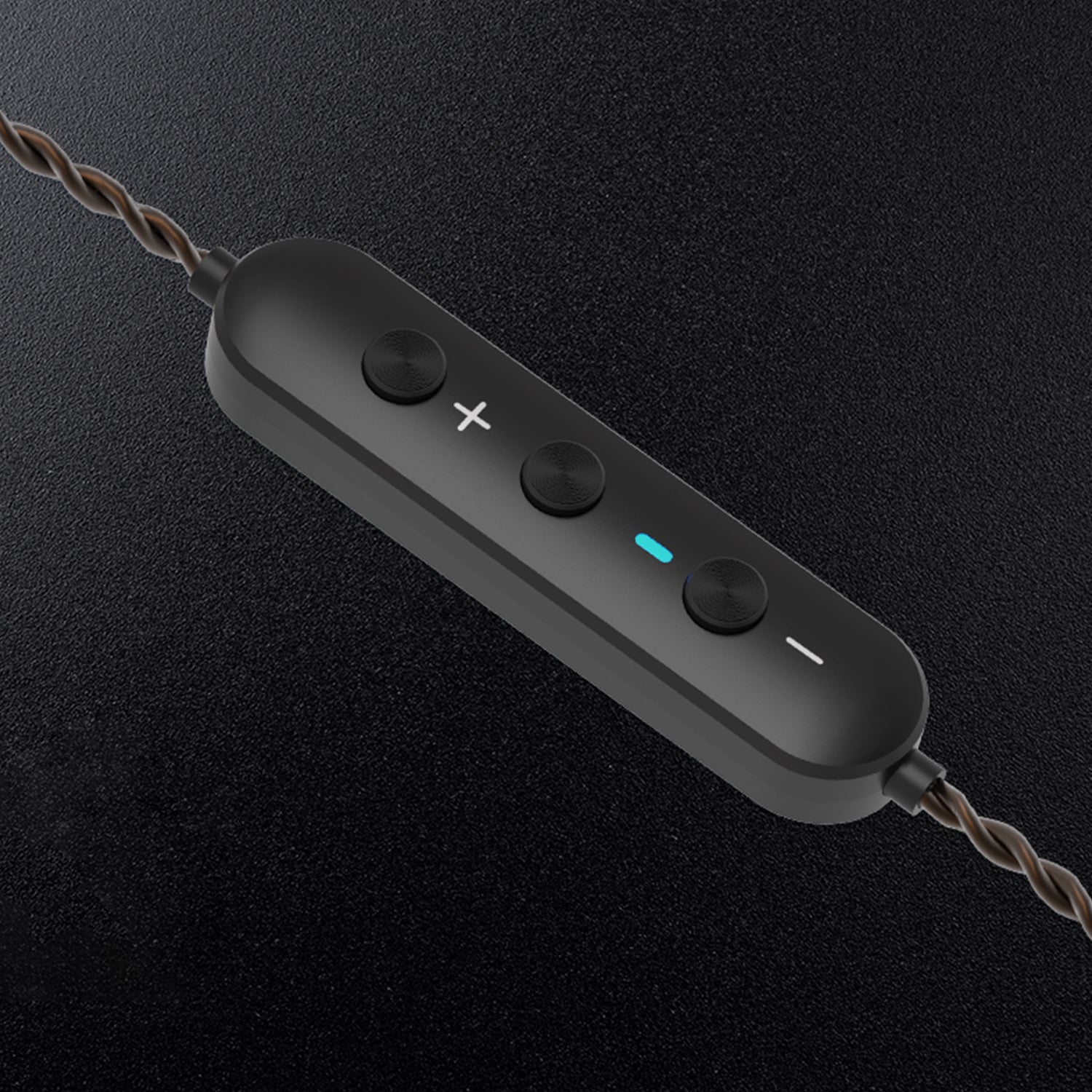 In-Line Remote Control Function & Bluetooth HD Call
The main button is to play/pause tracks and power on/off, the + - buttons are to change tracks and volume adjustment. It can cut into Bluetooth call within a second and ensure high quality HD voice.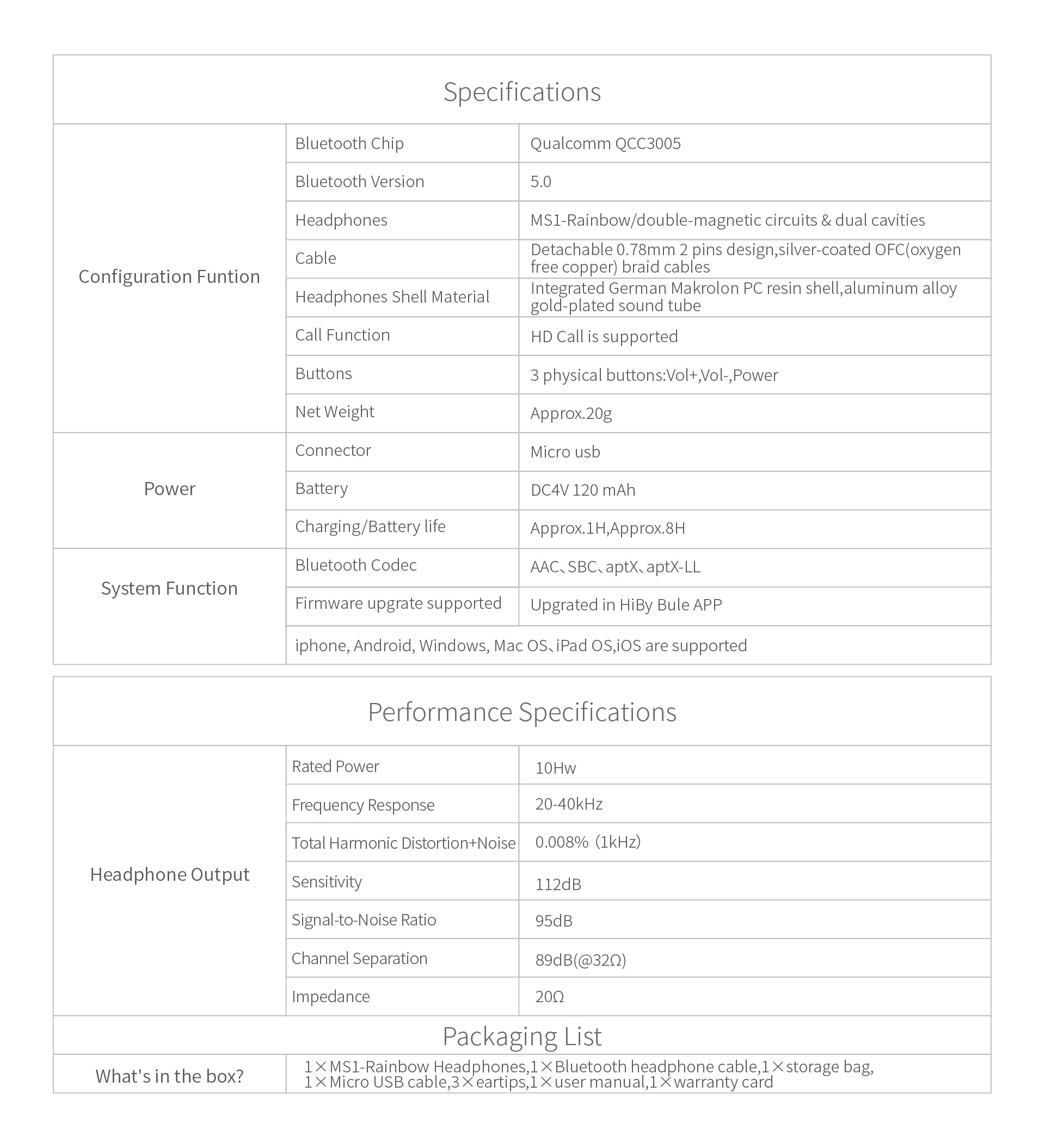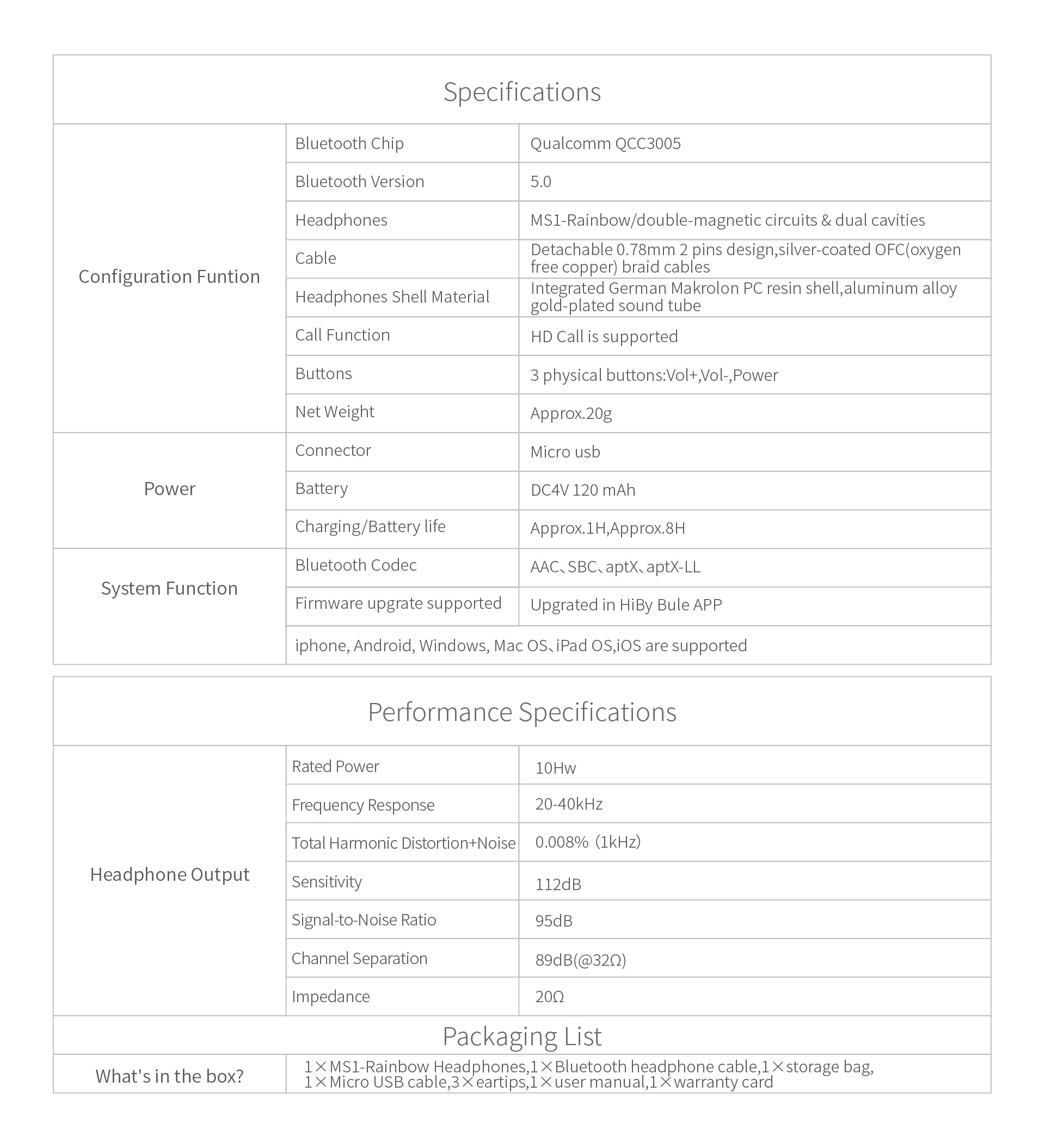 This product has no reviews yet.