IEMS
With a housing inspired by the tail and pectoral fins of a whale, the Hidizs MP145 is designed to be lightweight and portable while still delivering a mesmerizing soundstage and stunning sonic clarity
IEMS
IEMS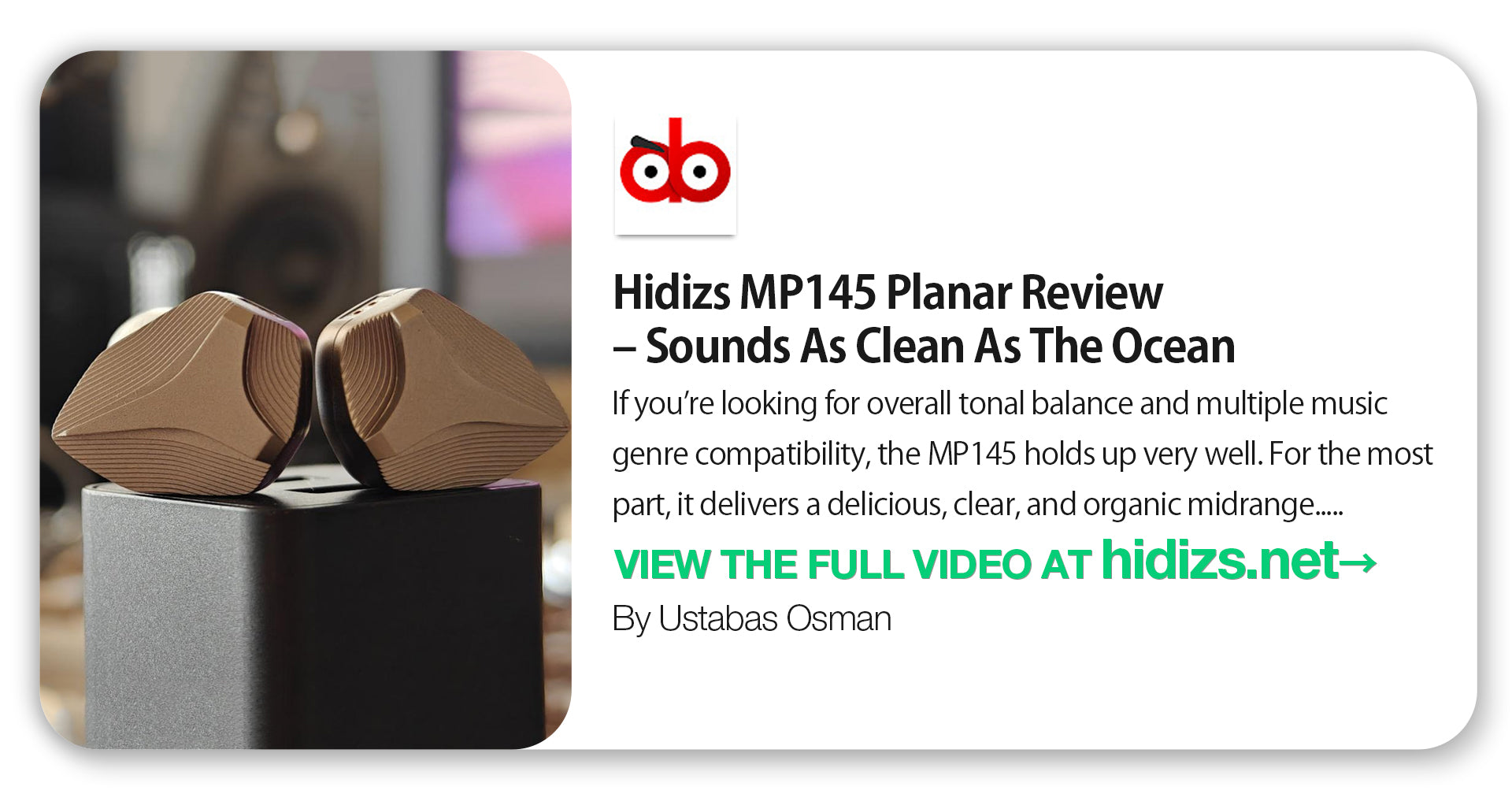 Hidizs MP145 Review - Audio Reviews.News
Hidizs MP145 in-ear monitors draw inspiration from whales' biological features, seamlessly incorporating whale tail and rorqual pleat characteristics for a smooth, ergonomic shape that fits perfect...
IEMS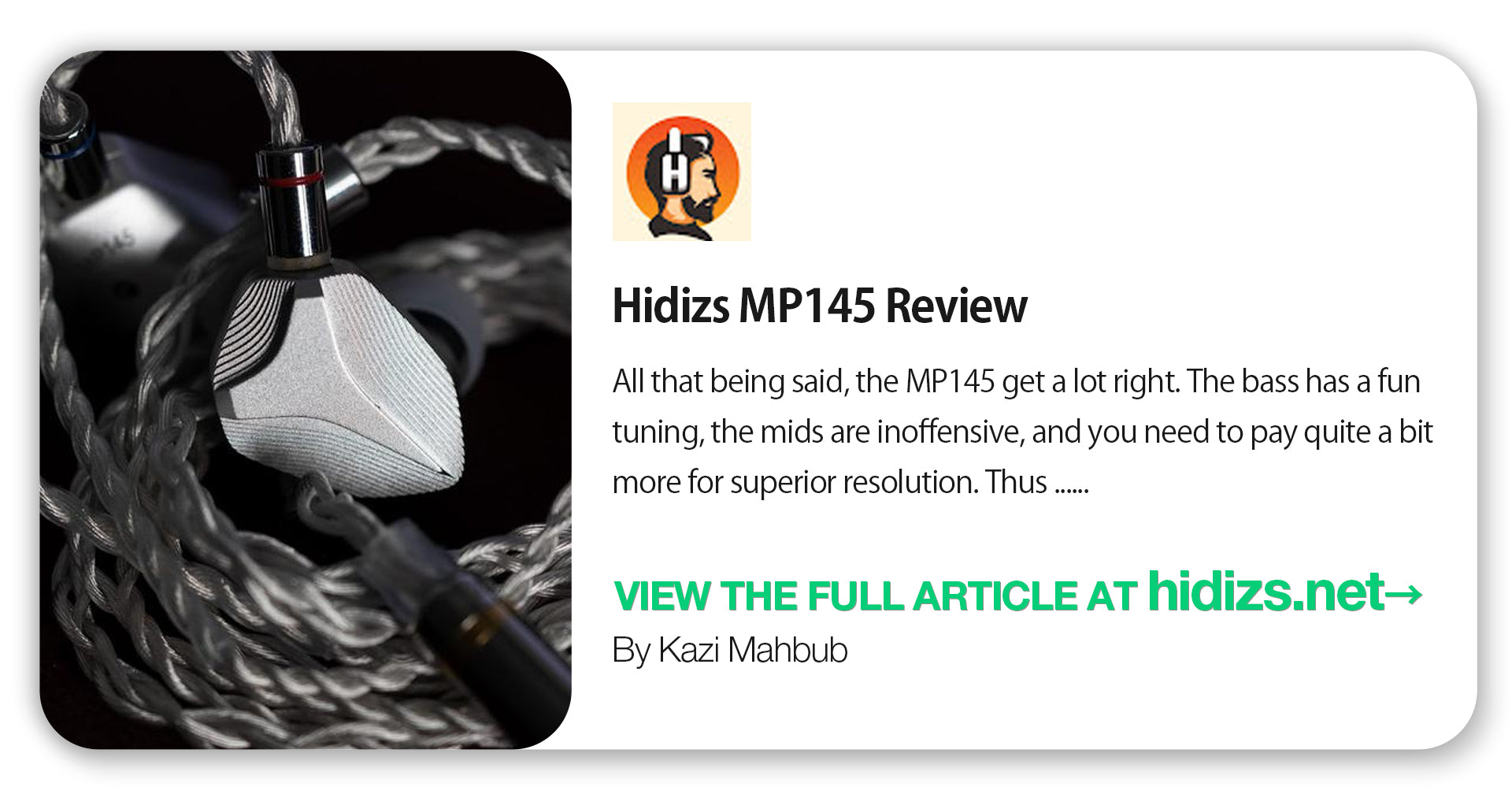 Hidizs MP145 Review - Kmmbd/Kazi Mahbub
The Hidizs MP145 have a rugged metal build that feels substantial when worn. The all-aluminum chassis has a "whale fin" inspired backplate design. The stairstep pattern adds some flair to the desig...
IEMS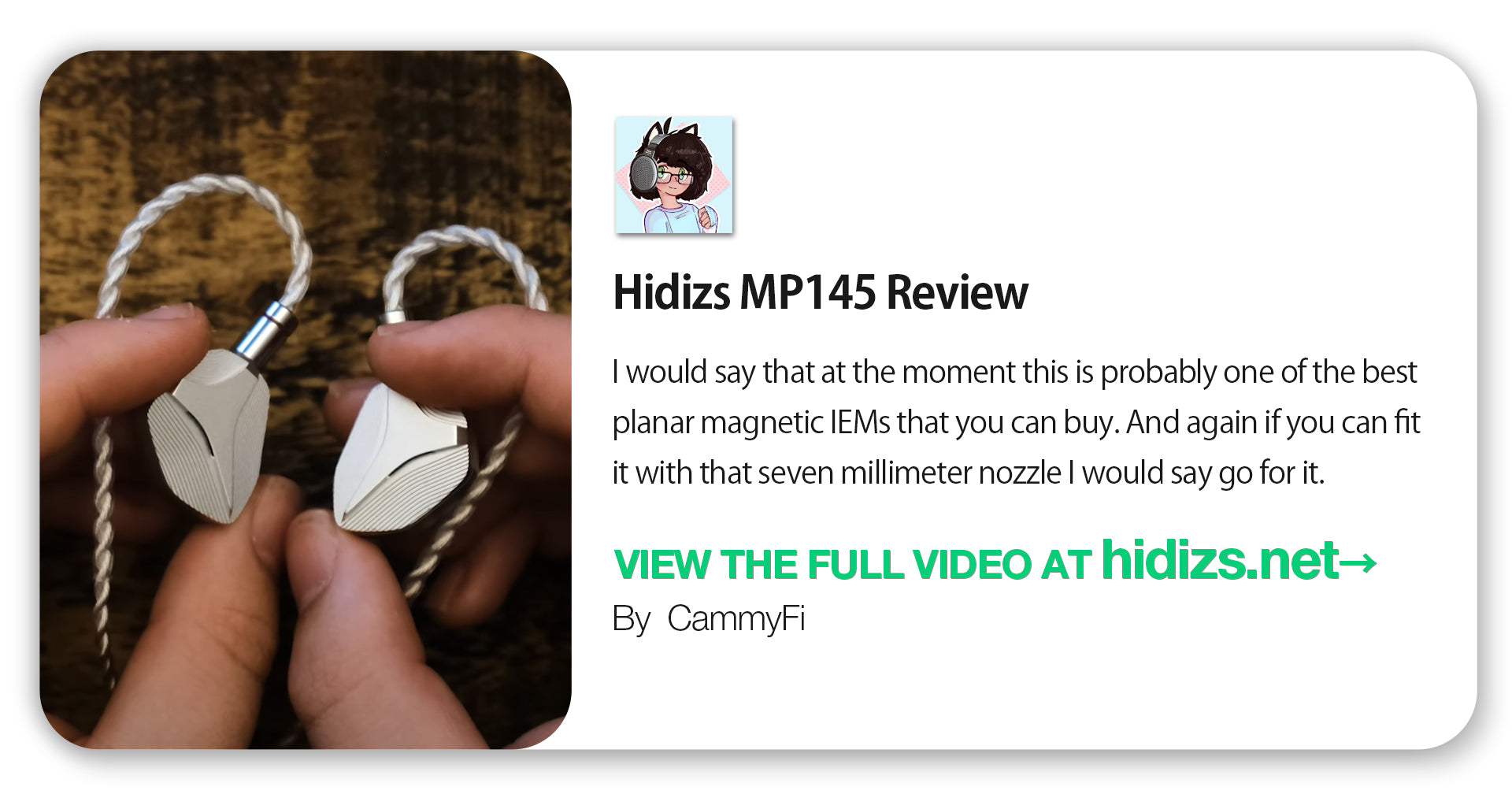 IEMS