Disclaimer
Hidizs kindly reached out to me to offer the MS2 Mermaid (from here, referred to as the MS2) for review. While I am grateful to them for providing a review sample, I remain committed to providing an objective review. This review is based on my own experience and may differ from your own. Any comments or reflections from your end are most certainly welcomed and thanks for reading.
Hidizs has also kindly made available, an exclusive ChFiReview.com discount code, should you like to purchase their new line of products directly from their website.
Discount code: CHIFIREVIEW5
5% off for AP80/AP80 pro/(DH80s/80)/MS2/MS4/S9 pro/MS1/H2 and bundles

Discount code: CHIFIREVIEW3

3% off for S8/MS1 rainbow/Seeds/H1/BT01

Please use the discount code upon checkout. One use per customer.
Introduction
Hidizs is a Chinese audio company with a wide range of products, many of which are used and enjoyed by head-fi members today. Making everything from DAPs, DACs, amps, and most recently earphones, they have managed to expand their portfolio of products to create a blossoming audiophile ecosystem.
My first experience with one of their products was the Sonata HD amp/dac dongle. Overall I really enjoyed the portability, build quality, sound, and customisable firmware for such a simple product, and I still use it to this day with great effect. 
The MS2 is the first earphone that I have tried from Hidizs, and it enters a challenging market, especially in the IEM space where Chi-Fi has established a powerful position in the value/performance arena over the last several years. As the name alludes to, these are set up with 2 drivers, one being the now-famous Knowles RAD-33518-P183, while the second driver is Hidizs' very own proprietary 10.2mm dynamic driver made from a macromolecular compound. Both drivers are contained within two chambers. The MS2 capsules are built from german-made, eco-friendly resin.
Will the MS2 hold its own? Let's crack open the packaging and find out!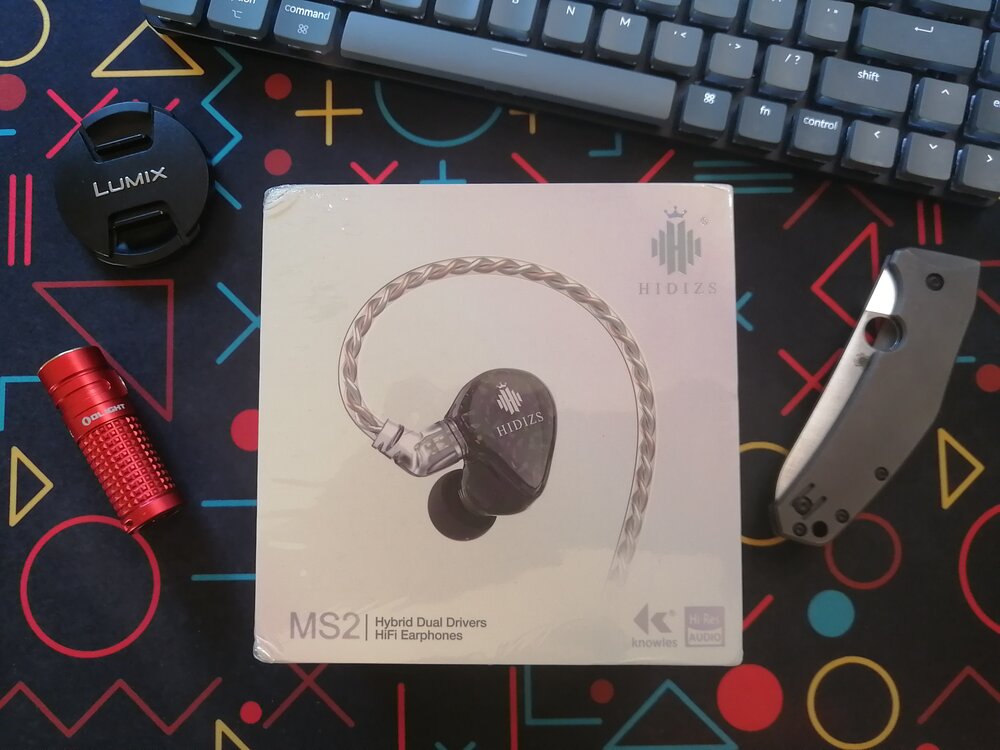 To view the full original article, click here.